Moji Olaiya would have been 43 years on February 27.
Though many of her so-called friends didn't remember to make mention of this, her daughter, Adunola did.
She took to Instastory and wrote:

"Happy heavenly birthday to my beautiful mummy
You are the first thing that comes to my mind when I wake up everyday I miss you so much and I love you."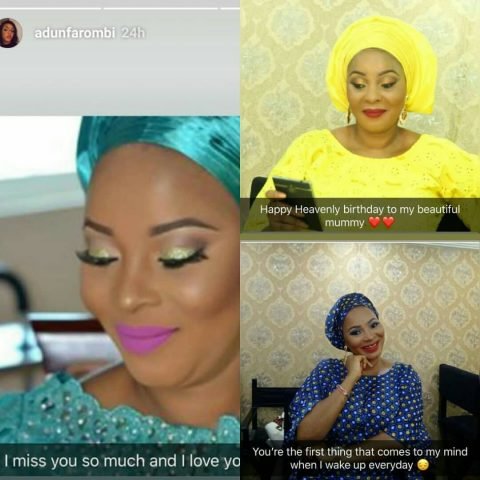 Adun was born on February 25 while Moji Olaiya was born February 27. The actress gave marriage a second shot after her first divorce but this marriage also crashed because according to her, her now 19-year-old daughter wasn't comfortable with the man.
Moji Olaiya, who was one of the children of highlife music icon, Victor Olaiya, died on May 18 while abroad.
She had gone to be delivered of her baby but died two months after the birth of the baby.
The deceased is survived by her two parents, her two daughters— one aged 19 and the other who was only two months old when her mum died.