After a drawn 1-1 match was resolved by a drawn 10-point penalty shootout, Lionel Messi's Inter Miami defeated Nashville SC in a thrilling Leagues Cup final on Saturday.
The Argentine megastar's winning run now stands at seven games since joining the MLS team.
Messi scored the game's first goal in the 23rd minute, blasting his 10th goal of the inaugural tournament past many players and into the upper left corner of the goal.
In the 57th minute, Nashville's Fafa Picault tied the score for the home club, and in the tense second half, both teams came agonisingly close to regaining the lead.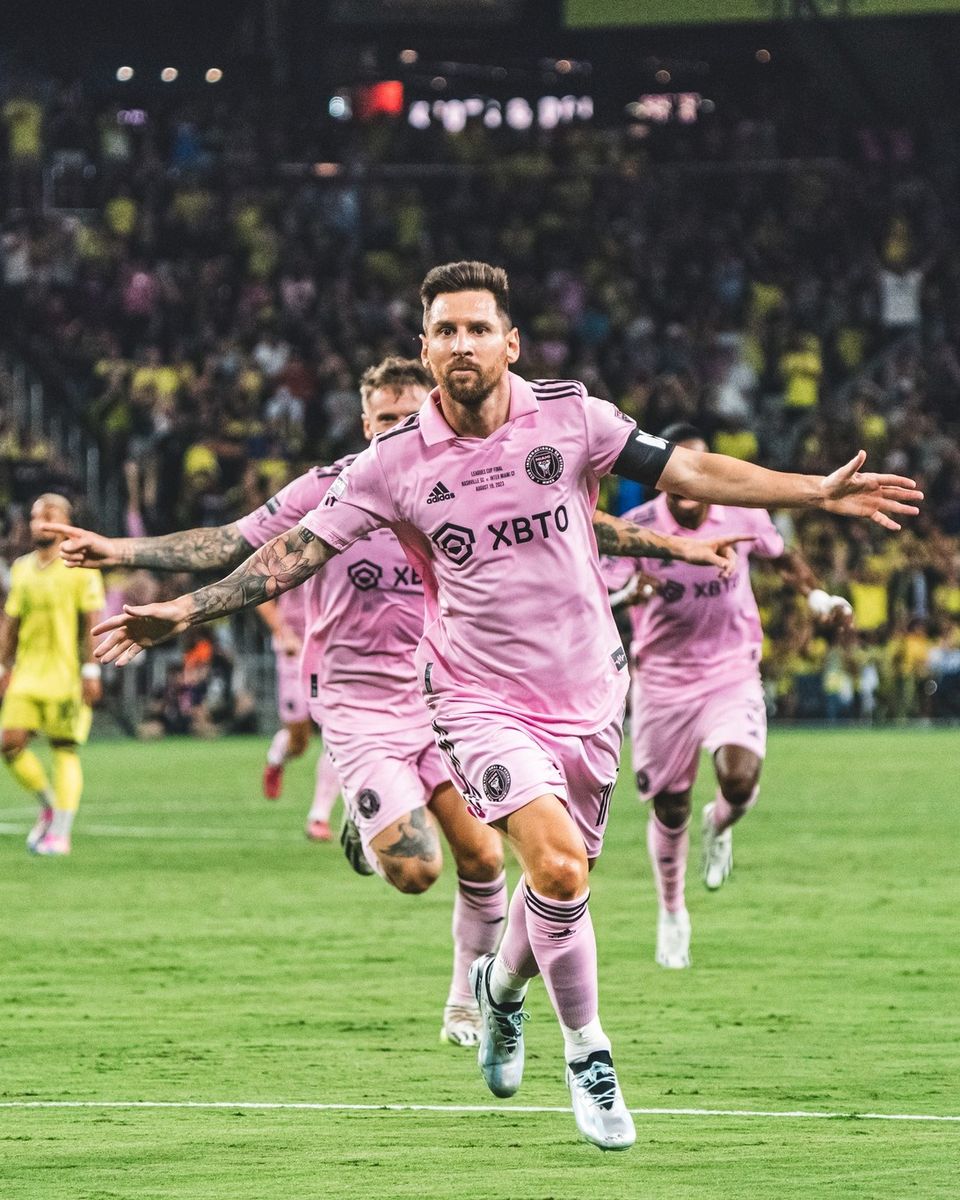 In the shootout, Inter Miami, who entered the league in 2020, won their first championship when Nashville custodian Elliot Panicco missed the game's last shot.
As thrilled Miami co-owner David Beckham triumphantly raised his arms over his head, Messi's jubilant teammates threw the Argentine into the air.
Goalkeeper for Miami and game-winner Drake Callender, who stopped two shots in the shootout and made his own penalty, stated, "It's a huge honour to have contributed to our first win in a final."
It's quite emotional and somewhat weird. It's incredible to observe the perseverance and faith of this crew, which puts in such tireless effort day in and day out. Being a part of it is something wonderful, and I feel fortunate.
Despite having the poorest record in the MLS this season, Miami's offence has exploded since Messi joined the team, scoring 22 goals in their previous seven games.
Messi now has 44 trophies, which is the most of any player. The seven-time Ballon d'Or winner was chosen the competition's best player, which features MLS and Liga MX clubs.
One Trophée de Champions, two Ligue 1 championships, seven Copa Del Reys, eight Spanish Super Cups, three FIFA Club World Cups, three UEFA Super Cups, the FIFA World Cup, the Finalissima, the Copa America, an Olympic Gold, a U20 World Cup, and four Champions League victories are among Messi's other honours. He also holds 10 La Liga championships.
Both sides had a chance to win the game, according to Miami's head coach Gerardo "Tata" Martino.
"I believed a tie was fair since it resulted in a tie. Naturally, the game went to penalties, which we triumphed thanks to the goalkeeper's outstanding ability and composure.
With their success in the Leagues Cup, the Miami club—which last month hired Martino as coach and recruited Messi's former Barcelona teammates Jordi Alba and Sergio Busquets—has also qualified for the CONCACAF Champions League.
Martino remarked, "We weren't performing well previously, and we had to bring in a lot of new players.
"I'm extremely pleased with how we came to work together."