Despite the separation in her marriage to Mr Kazeem Adeoti, Funso seems set to enjoy life thereafter.
The mother of four whose husband is currently married to star actress, Mercy Aigbe has been splashing videos and photos of her 48th birthday photo-shoot  on social media.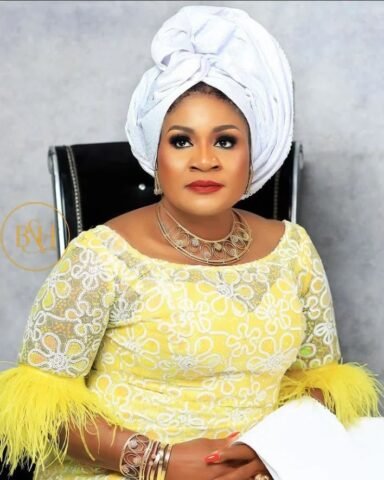 "I dedicate this day to the Almighty God, who has kept me, and brought me this far. I wish myself a better now than ever. May God's infinite power be upon me and grant me a life that doesn't end with regret. Happy birthdayto me," she captioned her photos.
Adekaz and Funsho got married 21 years ago in the US. A licensed Mortgage Broker, Adekaz decided relocating to Nigeria to start up a business in movie productions.
According to sources in the US, who were close to the estranged couple, problems started with the idea of relocation.
"He came with his wife, Funsho who later went back to the US, saying she didn't want to stay in Nigeria. The marriage was on till the wife, Funsho refused coming over and her husband kept pressing for her to be around. He told her point blank that he would marry another wife if she didn't return as agreed. Well, she didn't and there was a strain on the relationship.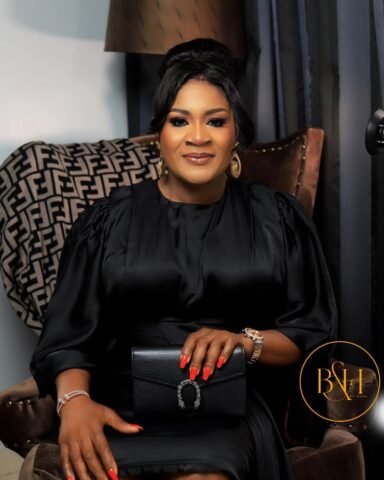 A good father, Adekaz still carried out his duties as a father and would pay school fees and foot other bills over there. Funsho can never say that he neglected her because she was the one adamant on not returning to Naija," sources exclusively told Kemi Ashefon.
With a strained relationship, the couple knew the marriage would hit the rock as long as the wife stays abroad.
But Funsho came to beg her husband in 2021 and even persuaded him to celebrate her 47th birthday with her. That was when they took their last  photos as a couple in 2021 before Mercy Aigbe went public with her announcement.