There is always a silver lining behind every dark cloud. Moropeda, the baby of Moji Olaiya, a Nollywood actress, who died in 2018, is celebrating her fifth birthday today, March 16. 2022.
Looking every inch like her late mum, the baby has been in the care of Adun, Moji's first child.
Taking to Instagram an excited Adun wrote, "Happy 5th birthday to my princess 🥳💕💕 I love you so much my baby and I'm so proud of you. I pray That God will continue to make you a source of joy for me. Big 5 is finally here we won't hear word today 🤣💃🏻 I hope you have fun today Doctor Ashley. Love you 🥰"
Moji Olaiya, a popular Nollywood Yoruba actress, who was one of the children of Victor Olaiya, married Adun's father but divorced him.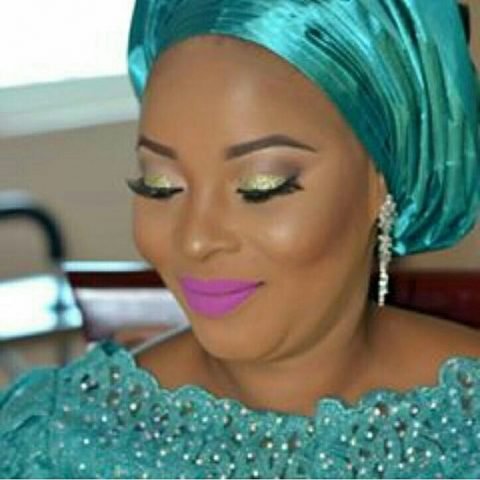 The late actress, who featured in many Yoruba movies among which was 'Iya Oko' and soap opera, 'Super Story,' must have decided to give marriage a second shot after her failed first marriage.
Again, it hit the rocks. The reason this time, the late actress revealed, was because her daughter was not comfortable with the man and the marriage.
That kicked off the single parenting lifestyle of the actress, who doted on her teenage daughter. The two were an item and Moji never hid the fact that she loved her daughter, Adun.
Adun's birthday, which always falls on February 25, was always celebrated on social media by her late mum.
"The late actress, Moji Olaiya, loved her daughter, whose full name is Adunola. She hardly let the young girl leave her sight and was worried that Adunola would be on her own when she gained admission to Babcock, a private university four years ago. But she rest assured that Adunola was well brought up by herself (Moji) and her mother.
Adunola was really hurt when her mum died and the fear of everyone was how she would overcome the grief. But immediately she set eyes on her mum's corpse and the baby that was brought alongside Moji's remains from Canada, Adun braced up and exhibited a profound maturity. She (Adun) still lives with her grandmother (Moji's mum) in Magodo and they are taking good care of the baby girl left behind by the late actress," a source revealed to Kemi Ashefon.
Not a few friends and colleagues took to Instagram to celebrate the graduation of the young lady in 2019 when she bagged a Bachelors of Science in International Law and Diplomacy from Babcock University.
"A degree hotter. I'm grateful to God and my family for helping me come this far.
Bsc international law and diplomacy 👩🏻‍🎓 "Adun had captioned her graduation photo on Instagram.
Her mother, Moji Olaiya, died at 42 in May 2017.
The deceased travelled to Canada for the birth of her baby, who clocked five years today.
She didn't make it back to Nigeria.
Surprisingly, the identity of the father of her then newborn baby remains shrouded in secrecy.
She was buried by June of the same year at the Vaults and Gardens Cemetery, Ikoyi, Lagos. The late Moji was survived by her mother, siblings and two daughters.
Before her death, Moji, who was born and raised a Christian, converted to Islam.