Congratulations are still in order as the Ooni of Ife, Oba Enitan Adeyeye Ogunwusi celebrates his seventh coronation anniversary.
With many messages pouring in daily via social media and visits to his palace, don't be surprised to see some of his queens celebrating him too.
Taking her message to Instagram, Queen Tobi Phillip-Ogunwusi wrote, "Congratulations on Your 7th Year Coronation Anniversary Kabiyesi Mi.Long May You Reign HIM @ooniadimulaife"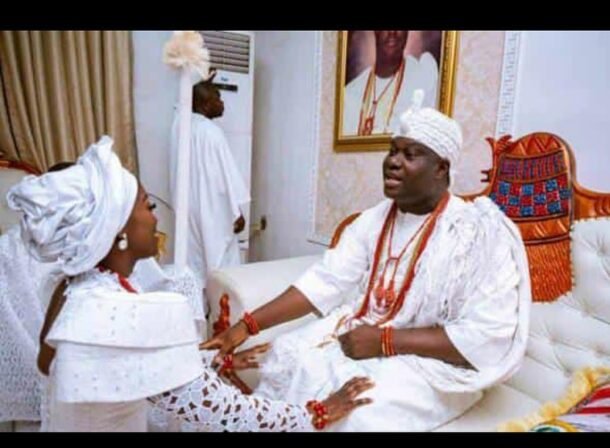 For pretty queen Ashley, she celebrated her husband and wrote, "I give God the glory for preserving your life to see SEVEN beautiful years on the throne of your forefathers my CROWN JEWEL. I am proud to call you my HUSBAND and I am proud to call you my FATHER. You have been a strong support to everyone that has come in contact with you. The journey has not been easy, but God knew what he was doing when he chose you on the throne. Uneasy lies the head that wears the crown, I admire your strength in all situations and challenges, I love your courage, you are a true leader and a true reincarnation on this throne you occupy. Thank you Akande Mi for being the hope that the black race needs. I love how you ignore all the distractions and focus on what's important which is HUMANITY. I pray that Olodumare will give you peace of mind, I pray for more wisdom on the throne of your forefathers, I pray today Ade Ori Mi that Olodumare will continue to let you press on towards the goal for which you have been called on. You will live long to see your children's children on this throne lase Olodumare. I pray Olodumare will always give you a reason to laugh for the rest of your life Ase. Kaare Oko Mi, Omo elesin merindilogun, Adimula Erujeje, Dagunduro Oko Folasade, Akande Mi Ajiwe Fun'Osha, Ekun ton fin tori tori, Ekun ton fin tiru tiru, Alaka Omo Apaara, Ki emi Ola yin gun lase Olodumare.
Signed
HRH Olori Ashley AFolasade Adeyeye-Ogunwusi Ojaja II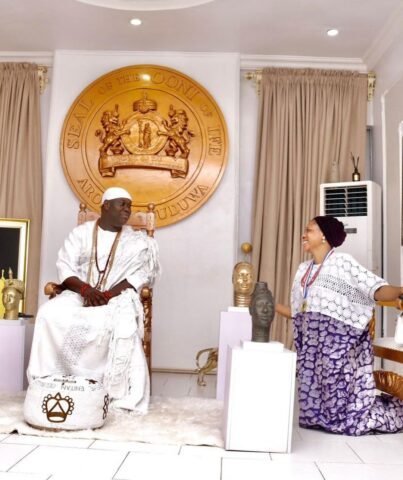 Meanwhile, Ooni's sixth wife, Temitope Adesegun-Ogunwusi celebrated him and wrote, "Congratulations to His Imperial Majesty Ooni Adeyeye Babatunde Enitan Ogunwusi Ojaja II CFR @ooniadimulaife on the occasion of his 7th year Coronation Anniversary🎊🎉.
Ke pe fun wa baba, May your reign continue to bring joy, happiness and fruitfulness to Ile-Ife, Osun State, Nigeria and the world at large."
His first queen, Mariam Anako, who replaced Prophetess Naomi  doesn't have a social media account.