An attempt to stage a protest on Friday February 9, 2018 at the Lekki-Epe Expressway toll gate of Lekki Concession Company (LCC) against the Lekki toll review failed, as the anti-Lekki toll review protest led by convener, Mr. Dotun Hassan, could not muster enough public support with only a handful of people showing up.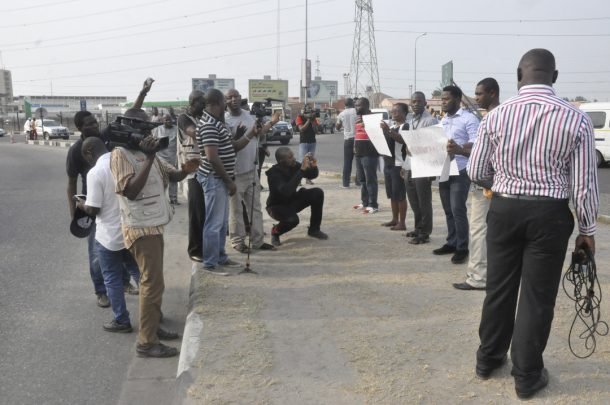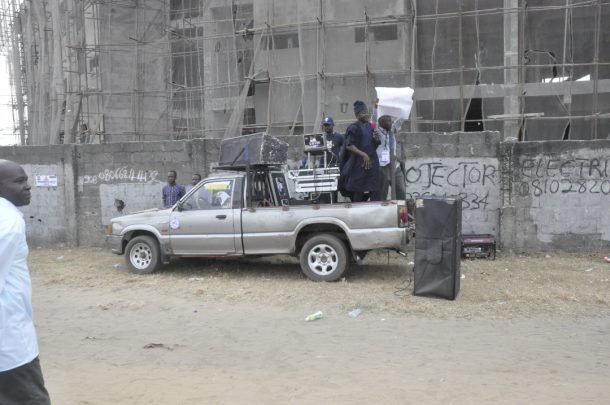 The convener, who had been mobilising residents of Lekki throughout the week to join the protest, arrived at the Lekki Phase 1 gate at about 9.00 a.m. as against the 7.00 a.m. convergence time he advertised to
meet four other protesters and a couple of journalists invited to cover their protest. Addressing the journalists, Dotun Hassan told reporters that it is important and constitutional to make their voice heard, while demanding for total cancellation of tolling at the Admiralty Circle Plaza and the Lekki-Ikoyi link bridge.
After the address, the small group of protesters and media moved from the Lekki Phase 1 gate through Admiralty Road within Lekki Phase 1 and dispersed at about 10.30 a.m. after a short protest.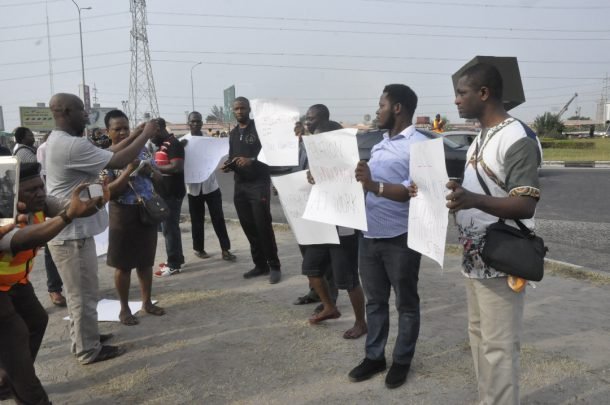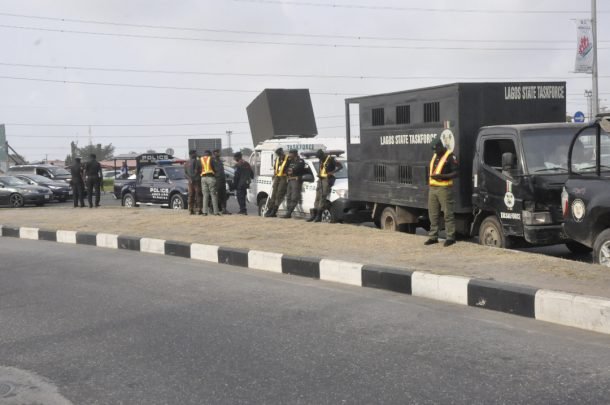 Officers of the Lagos State Police Command deployed to maintain law and order ahead of the Lekki toll protest displayed professionalism and control of the situation while keeping the peace and conveying a sense of security to law-abiding citizens going about their normal business.
It would be recalled that the Lekki Concession Company had announced the review in tolls at the Admiralty Circle Plaza at the Lekki Expressway and the Lekki-Ikoyi Link Bridge Plaza with effect from Thursday, February 1, 2018 after extensive consultation with stakeholders in the Lekki-Epe/Eti-Osa Local Government Area. The management of LCC had taken into consideration the advice of Traditional Rulers, Community Development Associations (CDA), Youth Organisations, National Union of Road Transport Workers, Residents Associations and sundry groups in
arriving at the toll review necessitated by current economic and business realities that are adversely increasing the cost of operations.