Barely 24 hours after social media went agog over the news of the over N100 million Mercedes G-Wagon gift he bought for his wife, Salamatu to mark her 50th birthday, more troubling news about lawmaker, Femi Gbajabiamila has filtered into social space.
While Gbajabiamila's wife luxuriates in the ambiance of her posh ride, friends and family of his baby mama, have crawled out of the woodwork.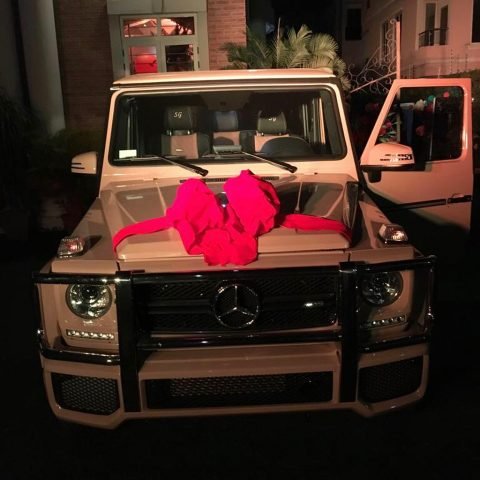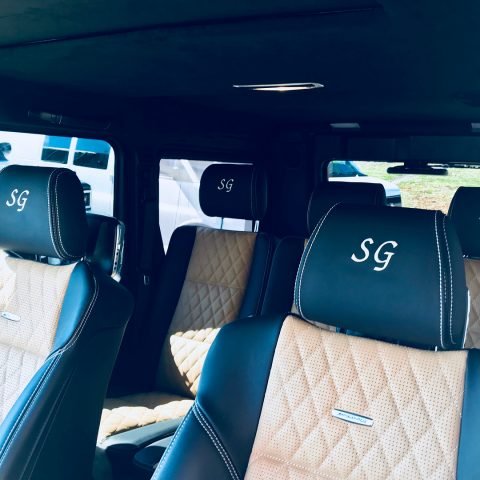 They have read the riot act to the lawmaker, demanding that he acquires for their friend, a gift of equal magnitude and worth as the one he got for his wife. The alleged mother of his love child, a daughter, they argued, is equally deserving of an extravagant gift, like the one he recently got for his wife.
The baby mama, (name withheld} who used to live in Ilupeju, Lagos and her friends are allegedly seeking in her interest, a Mercedez Benz G-Wagon gift from Hon Gbajabiamila.
According to them, she deserves much more given the fact that the Creator has blessed the lawmaker through her, with a beautiful daughter. Indeed, Gbajabiamila perpetuates the futility of human trust.
The Majority Leader of the House of Representatives has been under fire since this birthday gift.
It was like hell was waiting to get loose, as many descended on him seriously on the social media. Someone said,it is ' unguarded arrogance with tax payers' money', shows gross lack of maturity and wisdom on the part of this public office holder, who appears deliberately insensitive to the mood of the nation, and the supposed ideology of his party.'
Since then, the cascade of flaks has crushed him to serious mental torture. We hear he is now floundered and wishing he could reverse what has been done. For the extravagant Femi, being in government since 2003, he has made tons of money, and like a protruding pregnancy, he couldn't hide it, as he owns several luxury items money can buy; from beautiful homes scattered around Nigeria, and posh places in the world, to many fast cars, adorning the garages of those mansions. Having made all these riches, he still wants to remain in power, after spending four back-to-back terms in the Federal House of Representatives, he is still scheming to return the same chamber for a 5th time; a move his constituents have vowed to thwart.
A socio-political group, under the aegis of Surulere United,among others,recently kicked against the fifth term agenda of the House Leader of Nigeria's 8th House of Representatives, Femi Gbajabiamila, to represent Surulere I Federal Constituency, in the forthcoming general election. They said emphatically in their averment, "We are saying no to the fifth term agenda of Mr. Femi Gbajabiamila, we don't want it and we are also using this medium to urge All Progressives Congress leaders in the state that sixteen years is enough and 20 years will be too much for one man from single ward. "We have so many educated and intelligent people and above all Surulere is a civilized environment. On this ground, we want to appeal to our party leaders to organized a fair play ground where all aspirants will be given opportunity to exercises their franchise during primaries.''
Additional reports: The CapitalNG