Actor and producer Afeez Abiodun, popularly called Afeez Owo
is one of the rare dads in Nollywood who flaunts their daughters. Married to
Mide Funmi-Martins, the father of two does not hide the fact that his daughters
mean a lot to him. He shares their pictures on Instagram, announces their
birthdays and he spends time with them with pictures telling his story.
Mide and Afeez had their marriage challenged a few weeks ago
and it went viral on social media. However, with the help of friends and
families, the couple reconciled. With Mide and Afeez back as one, the couple and
other artistes, are on the set of a movie and Mide shared the location pictures
on Instagram.
Their children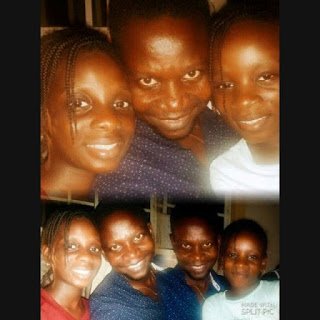 Afeez and daughters