What You Never Knew About Her As She Clocks 56
Today, September 29 is her birthday.
Born Ajoke Silva, her late mother was a medical doctor, and late father was a lawyer but both of them also enjoyed the arts.
Ajoke Silva did not go to university until she had been working for quite a couple of years. "I had been married and I was expecting our second child when I went to UNILAG to study English," she revealed.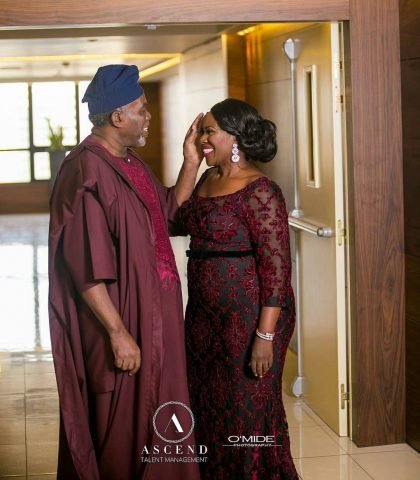 Her venture, Lufodo Academy of Performing of Arts, was established to fill the gap in the training of actors. The training is totally practical and it is usually between two and three years.
Married to Olu Jacobs for 31 years, she said of him, "I am very lucky to be married to the man that I am married to. Firstly, because he is my friend more than the fact that he is in my industry. That I would marry someone in my industry was not farfetched because I was always around people in my industry and I was not mixing with too many people outside my industry. He is somebody who has incredible passion for his work, believes in his work and he has so much respect for his work. I think that is my gain from being married to him."
Wondering why she is still bearing her maiden name?
She said, "It was a decision my husband and I made for two reasons. Firstly, I grew up knowing some people who as celebrities were known by a particular name and then the name changed. Subsequently, the marriage did not work and they went back to their maiden name. I did not want that to happen to me, so if I am Joke Silva, I am Joke Silva. If the marriage works, I am still Joke Silva, and if it does not work, I am still Joke Silva."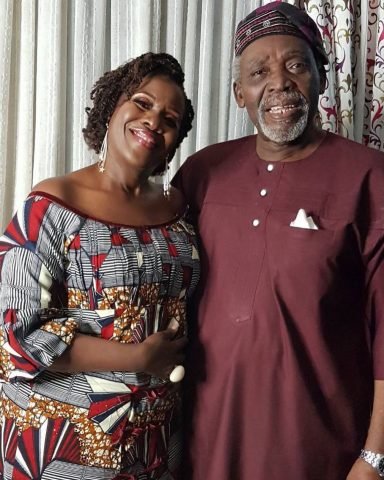 What other reasons? She said, "I was quite young when I got married but it also seemed as if these celebrity marriages were not marriages that worked all the time. Also, all my husband's professional life before we got married was in England and over there, nobody changed their names when they got married. Sometimes you would not even know that this person was married to that person because they retained their identity. Most times it is a brand. My brand was being built and was doing well around the time that we got married, so why change it? That does not change the fact that I am still Olu Jacob's wife."
Meanwhile, she shares this video of her husband kissing her and wishing her a happy birthday
Happy 56th birthday Joke Silva