He got married to former Ms Omotayo Sanusi on October 9, 2016.
For actor and Special Adviser to the Kwara State governor on Arts and Culture, Femi Adebayo, marital life has been blissful.
For one who was divorced seven years before he remarried, he said his greatest joy is having a partner who understands his life and career as an actor.

Femi said, "When it comes to marriage, it is important to be with someone who understands you and accepts you totally.
My first wife was uncomfortable with my profession as an actor, but that is what I love doing. Acting gives me joy and I will continue doing it as long as I can.
I cannot imagine myself doing anything else without being miserable. I studied Law but I am not practising it and that should tell you that I am following my passion."
The interview which was conducted by PUNCH also broached the issue of his new marriage. Does he want to talk about his wife?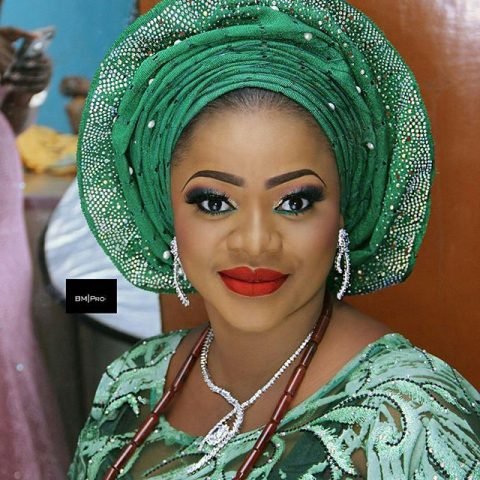 "I don't like talking about my marriage because I have the right to my privacy. Even though I am a celebrity, and lots of people always want to know what's going on with me, my fans understand why I have decided to shield my wife from public glare.
"But I can tell you that I am really enjoying my marriage and it is pure bliss. I was without a wife for seven years and you know what that means for a man, but now, I am happy that I made the right decision."
Married to Omotayo, the pretty wife of Femi, Omotayo, is a caterer and runs an eatery, Iyan Aladuke in Yaba Lagos. She was an air hostess before delving into catering. Quite fashionable, she hosted a house party to mark her husband's birthday in January