Tungba gospel singer, Yinka Ayefele, has revealed that he feared for the lives of his new triplets – two boys and a girl – who were prematurely born on January 18.
The musician appeared on Thursday in what is believed to be the first picture with his triplets.
Speaking with Punchng.com's Saturday Beats, Ayefele said he denied reports of the birth of his triplets in June because they were on intensive care.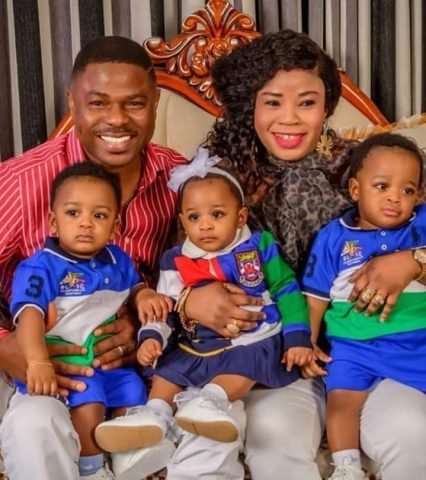 "My babies were actually born on January 18, 2019. They were delivered prematurely, so initially I had to deny the reports when it went viral. I told those who saw me at the hospital in the USA not to disclose that I had given birth because I wanted my triplets to live. I was so scared initially for their lives," he said.
The set of triplets came after the couple had been childless for 25.
According to the artiste, who had an accident that resulted in a wheelchair confinement 22 years ago, there was no child in his marriage to Titilope and he never had any outside wedlock.
Revealing this in July 2019 at Tafawa Balewa Square, Lagos during the Celebrate The Comforter' programme, the artiste was all joy when he disclosed that the founder of Esther Ajayi Foundation, Rev. Mother Esther Abimbola Ajayi, had prophesised that he would father children soon.
Rev. Mother Esther Abimbola Ajayi is the General Overseer, Love Of Christ Church, Clapham, London. She organized the annual 'Celebrate The Comforter' programme.
Testifying, Ayefele, who was billed to perform at the event said, "I met Iya Adura in 2018 in London. She told me that if I believe all things are possible. I have never had a child and I don't have a child anywhere. I have been married for 25 years. In 2018, I went to Clapham, London and she took me to a room and told me about great testimonies in her life. Initially, I just considered those testimonies as one of those things men of God said. She told me that God said I would have my children. That there is nothing God cannot do. I believed her and I can tell you that I am a testimony today. I am proudly the first Nigerian artiste to have triplets."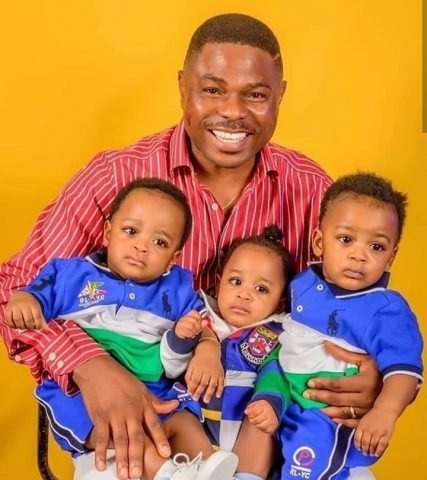 Yinka Ayefele, who has been married to his wife for over 20 years, thanked her for staying with him despite the years of childlessness.
The 51-year-old also said that his triplets tend to eat, cry, and defecate at the same time, adding that the most difficult part of it all is having to carry all of them at a time.