Mide Martins is the daughter of the late actress, Funmi Martins, who died in 2002. She recently won the Best Actress of The Year (Yoruba) award at the 2019 City People Movie Awards. She is also one of the A-List actresses of the Yoruba movie industry. She is also a producer.
As an actress, she has become the toast of many producers and directors. She acts in her husband's movie and in other movies. Every day, she moves from one location to another, to catch up with her location appointments. Many producers hunt for her like gold, because of her versatility and tenacity which has remained the same over the years. And she is still waxing strong on a daily basis.
She talks to City People

Mide Funmi Martins as a brand has become a big success, how has it been over the years, and what has been your staying power?
Well, it's been God. It's not by my own doing, but by the special grace of God. Seriously, I don't even know how it all happened, but God has been on my side. He's been so faithful to me. There is nothing I will lay my hand on that I will not put God first. I'm still a small girl I don't know how to do anything. But once I put my God first he will surely put me through. He is the one guiding me all these years. So I will give all the glory and adoration to God, for everything He has done for me. And I also say a very big thank you to my husband. He's my pillar. Ever since my mum died he has been the only one till now and I pray till forever. He's my support system and I'm very grateful to him.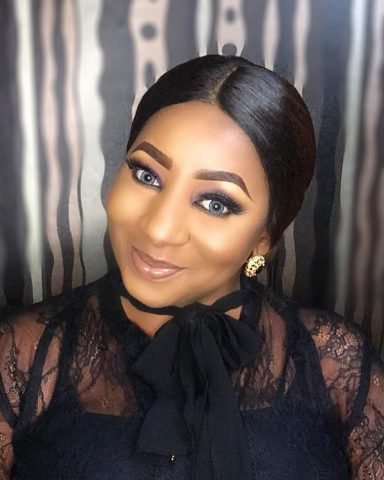 What have you put into your craft that has made you relevant till now?
My strength, my energy, my efforts, sleepless night, sacrifices. This job is something I never thought I could do until my mum died and I felt I should take it up so that the name, Martins, will continue to be on fan's lips. Ever since then, God has been awesome. This little girl you are seeing here has been through a lot and has worked extra hard to be where she is today. To the glory of God, I have been able to achieve my goals.

How were you able to blend since it's not something you planned for?
I later fell in love with it, and it has now become my passion. I love my job so much. I can't do without it. Even sometimes, when I decide to take a break, probably to rest or something, I still find it very uncomfortable. I will not be myself. I always want to be on set, always want to be acting. I want to be among my people. I want to go to the location. I want to drive up and down like I'm used to every day. The job has become part of me, I can't do without it. Maybe when I grow older I can decide to rest (laugh).
You've been able to maintain your mother's legacy. What do you miss about your late mother?
I missed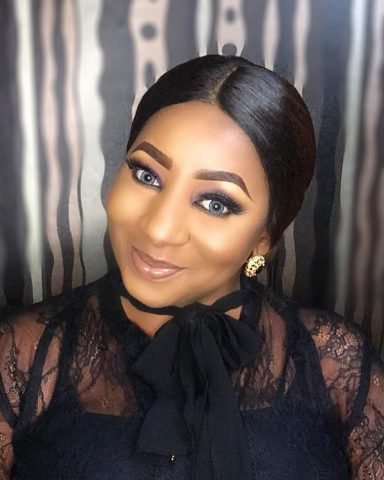 What led to the separation of your parents?
I can't really say. I think It was a family issue if I can still remember vividly. Battles from the husband family, left, right and centre. I actually believe that was how God wanted it and it has been destined. Keeping a marriage going is not by anybody's power.

Growing up with her; how was it?
I miss her love. I miss the intimacy. She was the only confidant that I had, and I have not been able to replace her. My mum was my very good friend. Seriously, I don't like talking about her because I don't want to remember the moment we shared together, but I'm sure she is happy wherever she is, that is if it is possible for the dead to see us (laughs). I think I'm making her proud.

What is the factor that has worked for you in keeping your home?
First, Prayer, I believe so much in it, and I believe in my God. I always put God first before I embark on any journey. I believe I'm young and I don't have many people around me. I don't have too many friends, and I don't keep relatives too much, I just believe in my family. I believe the only person who can guide me aright is my God, and I know how to talk to Him in my own way and I've been seeing positive results. I'm also a focused person. You see this marriage of a thing is not an easy task. I've been married for 16 years now. Marriage is not an easy thing. It's a crazy world, and you need a lot of time, focus, prayer and devotion to make it flow. There are lots of challenges in marriage. I have been through the worst in my marriage. And at that point, I thought it was the end of it, I thought it was over, but to God be the glory, I was able to pick up again. Let me just say, God has been the only factor because He's the only one who can actually put one through. We are only trying our efforts, even the work that we do, it's when God says yes, that's when you will be successful.
What is the difference between Mide on set and Mide in real life?
There is a huge difference between that Mide on the set and the one sitting in front of you. Mide on set works according to the script; at times it marvels me too because on a good day I'm a calm, cool and easy-going person.
You are loved by many, how have you been able to manage your fans?
Actually, love is something I don't even know how to appreciate. It feels so good when you get to a place and you see the admiration in the eyes of many people; people who want to play with you, people who want to hug you and take photographs with you. You can see that the love is there. So I always feel so happy, I feel privileged. Honestly, I am privileged to be one of the few people God loves. So, I'm honoured. All that I am today, I owe it to God, to my husband and to my fans.