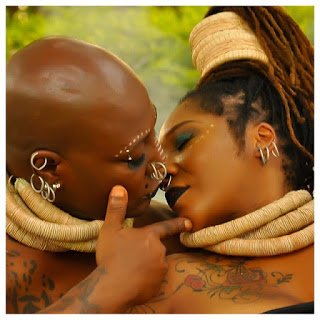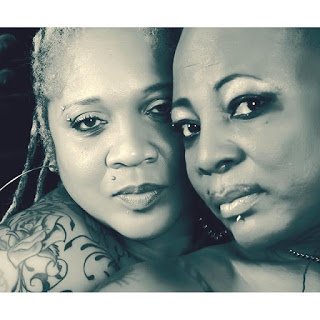 Charles Oputa aka Charly Boy and his wife, Lady Diana are celebrating 38
years of marital life. Today, they posted an interview on Instagram
Your
husband is now a marriage counsellor of sort, how does he cope giving his personal
number to fans who have marital problems?
Lady D: Yea, that's Charly Boy for you, who else would give their
personal number on air. Do you know how many calls he receives per minute? He
however has been doing all of that for a very long time, it's only recently he
went ballistic with that. I guess for him, he wants to always feel useful,
always wanting to teach, to share, to give hope to the hopeless, that's Charly
Boy's story, aside the fact that he likes to confuse people with his antics. Am
I surprised? No. I won't be surprised if tomorrow he opens a church. Charles
has always been spiritual ever since I met him, very deep. That's why for
people who meet him one on one, they are so charmed because he is nothing like Charly
Boy puts out. And it takes intelligence and discipline to know the boundaries.
He has counselled and inspired millions of Nigerian youths, to be themselves,
be focused and never let anyone kill their dream. I love him for the many lives
he has touched and still touching, for all who worked with him, they too can
testify he added value to their lives. That's who he is.
Recent
reports have it that Charly Boy has become more religious and has finally become
born again?
Lady D: Charles has always been spiritual, has always given himself to
service. He has always been an inspiration to millions of frustrated Nigerian
youths. His lifestyle has made thousands chase their own dreams with tenacity
and never gave up on themselves. Yes, people were not too sure what to make of
him, because of his theatrics; he kept confusing people who couldn't see the
humour or the sense in how he was acting out. Charles has always been about how
he can add value to his environment and the people he meets. He may not have
been a regular church-goer but has remained a Christian by his actions. I guess
the difference now is that people are seeing and reporting more of his works
and the value he promotes than all the stunts he pulls by keeping the people
guessing. But yes he is calmer now, more at peace now and more spiritual. Like
they say, there is a time and season for everything. He is been there done that
and seen that, what else can be new for him so I guess is Jesus time from here
on and that's all the better for him. He is doing what God wants him to do. And
its people like him who can reach out to people like you.
Thirty-eight
years seems like forever compared to the life span of the average celebrity marriage.
How have you managed?
Lady D: I have been able to manage very well because of the man I got
married to. Charles is a strong family man, a decent gentleman who puts his
family first before anything else. He has been a wonderful husband, a good
father and a wonderful son to his parents. Charles is the husband every woman
dreams about. He is sensitive, he listens, the first to apologise if he is
wrong. I love his never-say-die spirit. I think we were ordained by God to
marry each other because we both want the same thing; we are both committed to
our marriage. Like they say, it takes two to tango. However, our marriage has
not been a bed of roses, we have our issues and challenges, but because we are
best of friends, because we are loyal to our commitment, we always resolve
whatever issue that comes up, to move forward. We don't have a perfect
marriage, no such thing in this world, but we have a friendship that has
endured through time. It has been a long journey and we have had ups and downs
within the 38 years that we have been together. But we are happy together. A
lot of couples haven't got that far—we are really privileged. I thank God.