Fuji musician Wasiu Alabi popularly known as Pasuma and his archrival in the industry Saheed Osupa, have reportedly settled their agelong rift.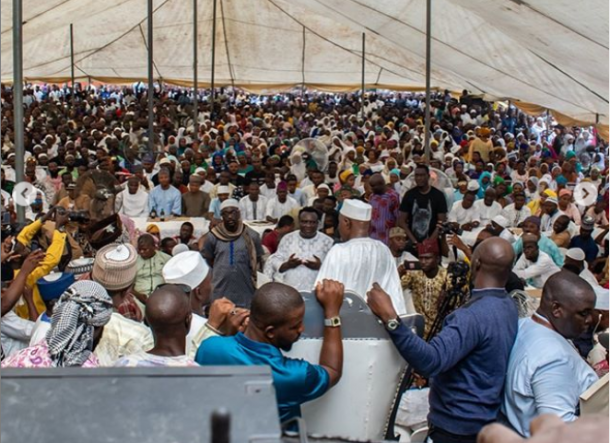 It was gathered that the prominent Fuji artistes resolved their differences at a Ramadan lecture organised by their colleague, Sulaiman Alao popularly known as Malaika.
Malaika had invited his two colleagues to the Malaika Alayeluwa fans club Ramadan lecture and prayer held at Batola Car Park, Marina, Lagos Island where the rift was resolved.
The settlement, it was gathered, was at the instance of a Muslim preacher Sheik Muyideen Ajani Bello who ministered at the lecturer.
Bello was said to have urged the two artistes to settle their rift in the interest of their fans, describing the rift as a sad omen as they are both Muslim brothers.
He said,
"This is very sad as Muslims. We have been waiting for this opportunity to come. Pasuma and Osupa have to settle their long time fight. This is the month of Ramadan. We have to forgive ourselves. That is what Quran preaches. We have to imbibe the philosophy of forgiveness at this event if truly we are good Muslims.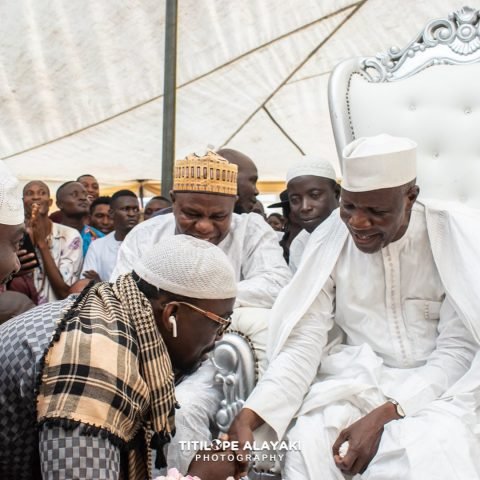 "We implore Pasuma, Osupa to forgive each other. Only Allah forgives human. I appreciate Malaika's effort who strived hard in order to bring these men to this function together. Togetherness is what Islam preaches. The religion preaches peace, love and care for one another," the cleric added.
Recall that Pasuma and Osupa have been having a running supremacy battle spanning over a decade. The battle has extended to their legion of supporters who are known to go into violent public bouts whenever they engage in Pasuma vs Osupa arguments.
Several diss tracks and albums have been released by the artistes in the past to shade themselves, while materials like stickers, fez cap, t-shirts with inscriptions attacking or proclaiming the supremacy of the artistes have been sold to promote the rift and fans proudly adore them.