Mirabel, the wife of the man, who allegedly fathers Nollywood actress Bukola Adeeyo's two children, has revealed how her marriage almost crashed due to the use of diabolical means on her husband by the actress.
In an Instagram post, Mirabel, who is said to be a friend of another actress, Seyi Edun, decided to spill what transpired between her husband, 25-year-old Labsen and Bukola, who is Odunlade Adekola's protégé.
A few weeks ago, Bukola put to bed a baby boy, her second child and the ceremony was attended by her colleagues but no one stood as her husband or babydaddy.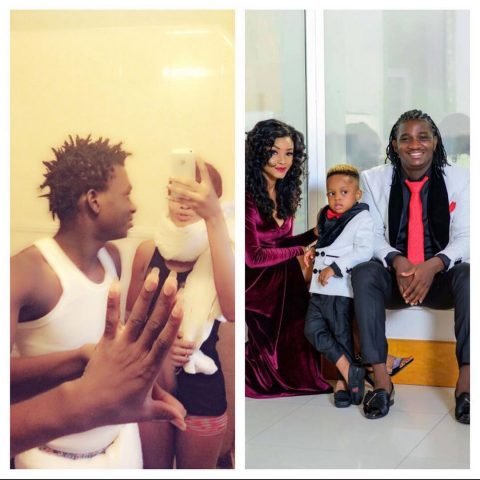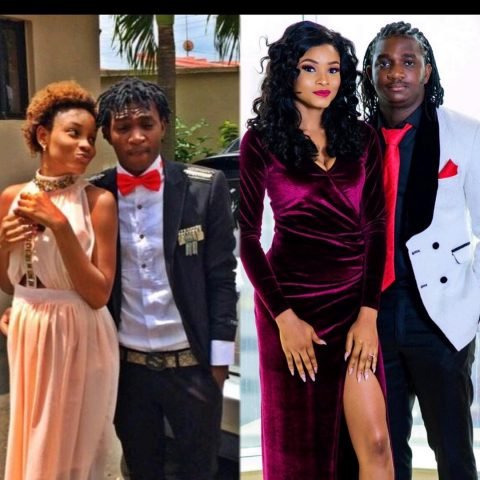 Mirabel wrote, " The place of truth is sacred; No amount of pile up lies can desecrate the beauty of it.
As it stands, being silent in defense of self worth won't help matters as earlier wished. I tried as much as possible to keep my name and that of my family away from your drama, but I have to give you strongly at this point, you serial home-breaker with no iota of dignity.
I however put it frankly to you @bukola_adeeyo that, your celebrity class can't overturn the place of truth, irrespective of how much you paint things for your cheerleaders. It was gathered and confirmed that you desperately charmed my hubby with Abeokuta voodoo, when you saw what is on ground. Lol…who no like better thing abi?
While I was away on vacation, you saw his handle through a mutual friend on your list and you sent him a DM. We heard that is how most of you hustle in the industry… The DM struggle. Even when he invited you to our matrimonial home and you saw all signals indicating that he is legally married, you had your game plan and executed it in grand style with the assistance/support of your celebrity friends. Nollywood people though…SMH.
Let me reiterate that Before you came to destroy my home, my hubby and i maintain a very respectful and loyal relationship with some actors, as he has plans of investing in Film making. That resulted to me not seeing anything wrong with your friendship with him at first, because he made me aware of it all from the rightful beginning.
As nature would have it, you brought your "women trick" to play. You got pregnant and a lot more happened in between, even while you were still sleeping around with different men to make ends meet. I CHALLENGE YOU TO A CERTIFIED DNA TEST OF THE CHILD.
Oh…Don't play a victim card of requesting for the wedding certificate of your "baby daddy" with his "wife". It is an archaic ploy, come up with something current. I have never used a fake page on you before, yet you use so many fake pages to threaten me and stalk me.
You have had the child in peace, can you let me enjoy my home in peace also. The more diabolical you go, the more you keep losing it all. No matter how many of you gather in the guise of instagram celeb." (sic)