The couple got married traditionally on February 15, 2013 and legalised their union in 2016.
Six years on, Kayode would tell anyone who cares to listen that his wife is the best thing to happen to him. He has done this several times to the consternation of some people but he hasn't kept quiet.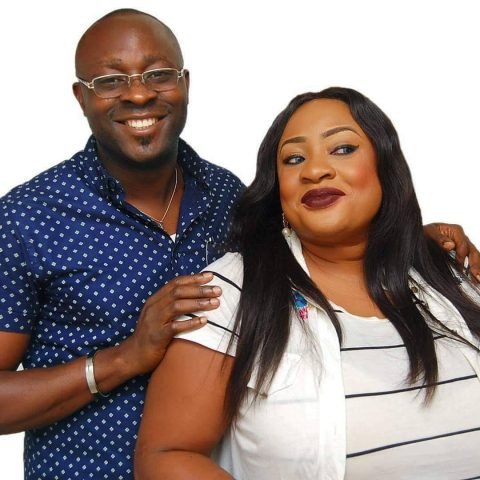 An educationist, activist and businessman, Olukayode Salako, took to Instagram today and wrote glowing words about his wife, Foluke, who is also marking her 41st birthday today, February 15.
He wrote:
"MY MESSAGE OF GOODWILL TO MY WIFE FOLUKE DARAMOLA SALAKO ON THE OCCASION OF HER BIRTHDAY, TODAY, FRIDAY, FEBRUARY 15, 2019.
Dear Omolola Ibadiaran,
I know you are not perfect, but if I have the opportunity of coming back to this world the second time, and I have to choose a wife again, I would always look for you to choose you, because you are a wife like the very best part of everything that has to do with me.
You are a true lover; a contented woman; very responsible; enviably reserved; highly principled; bold, strong and dogged; very resilliently realistic and sincere as well as that beautifully hearted woman, who value her woman integrity and dignity more than her celebrityhood fantasies and alluring physical endowments.
You are that woman, who can do anything for love; the socio-economic well being of your man and children, and the sanctity of your family and matrimony.
Today also makes it exactly 6 years old, we are together as a couple and still convincingly counting under the banner of His gracious stead.
Our resolve from day one, has been to keep running it till our capacities as mortals reach the elastic limits. And, the good God has always been there, helping us to sustain and maintain it in line with his plans.
Our marriage to each other is exactly 6 years old today. However, It is the ocasson of our 6th anniversary as Olukayode and Foluke Daramola Salako. All glory and honour be to the maker of our togetherness!
I appreciate you Foluke and I will continue to be, for as long as you don't stop being that responsible woman, I will always respect and have high regard for.
Happy my birthday to the most intelligent and real woman around my consciousness.
May your days continue to be healthy, charming, promising, 'Tomboyily' troublesome, and longer than the expectations of the world under my roof.
My heart loves and appreciates you!
Many happy returns!
Today, I make bold to write all these beautiful things on what I know about you. I hope you won't give me the opportunity to say or write otherwise tomorrow. – Your Hubby and Life mate,
Olukayode Ezekiel Salako"