Renowned human rights lawyer, Femi Falana (SAN), has joined the call for justice by formally requesting a Coroner's Inquest into the passing of Nigerian singer, Ilerioluwa Aloba, popularly known as Mohbad.
This move comes amid the controversies surrounding Mohbad's demise on September 12, 2023, followed by his burial the following day.
Femi Falana's request to investigate Mohbad was made through a letter addressed to the Chief Coroner of the High Court of Lagos State in Ikeja.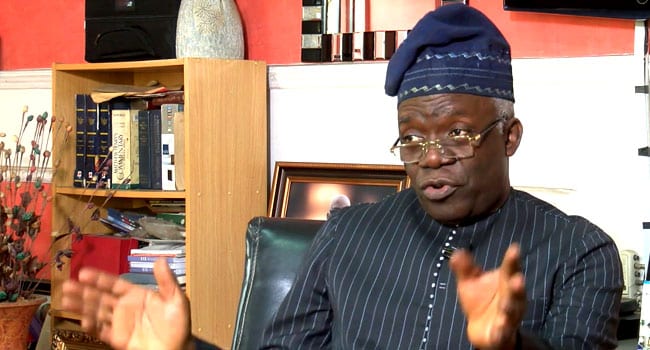 In the letter, Falana's law firm acknowledged the "very tragic death" of Mohbad and urged an inquest to be conducted into the cause of the musician's death, with the aim of making appropriate recommendations.
This request is in accordance with Section 15 of the Lagos State Coroner's Law 2007, which stipulates that an inquest should take place when a coroner is informed that the death of an individual within their jurisdiction occurred under violent, unnatural, or suspicious circumstances.
The request, signed by Folakemi Falana and dated September 18, 2023, additionally stated, "We hereby request Your Lordship to conduct an inquest into the circumstances surrounding the tragic death in Lagos State, and we are confident that Your Lordship will accede to our request with utmost urgency."
In simpler terms, a Coroner's Inquest is a legal inquiry conducted by a coroner to determine the cause and circumstances of a person's death, particularly when it occurs under suspicious or unusual circumstances. Femi Falana is requesting such an investigation into Mohbad's death to uncover the truth and ensure justice is served.