For one who posts her pictures at least thrice a day,
and hardly misses her 'goodmorning peeps' on a daily basis to fans, it's
strange that 96 hours after her April 12, 2016 birthday, Mide Funmi Martins has
not posted one picture on her Instagram page!
The reasons are
not far-fetched.
Her fans are bearing their fangs on her.
What must have infuriated them the more must have been
the confirmation on April 13 when Afeez, her husband, celebrated his birthday. She never posted a congratulatory message in his honour.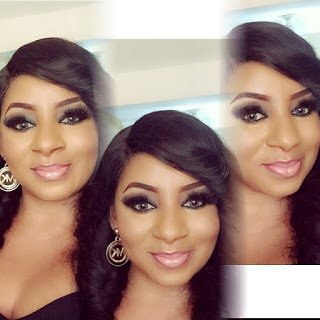 One of her fans with the
Instagram ID,
pretty_pruddy

,
kick-started the

fans' 'war'.
"The is no room for you
among the divorce ma. Stay glued to your hubby. A man who fights for you, if he
is been jealous….. but he loves u. Pls be smart don't spoil d future of Ur
kids nor Ur career.(sic) I pray God grants you knowledge to put together Ur
home before it sways away. Divorce is bitter and shameful, people won't respect
u either. Aside violence, there is nothing that God and patience can't
reshapen. Ur beauty only comes out only becos u have Ur hubby. Don't be
disappointed soon." (sic)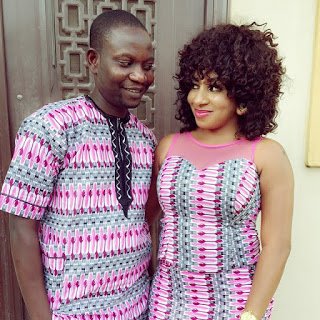 Mide and Afeez (when going was good)
Another,

fijikimi

, asked. "u don break up with afeez ?????
Upon all d repercussions you have seen in movies you have acted and in d lives
of ur colleagues?"(sic)
Another fan posted: "Mide
Martins Abiodun should make peace with her husband ooo."
Mide's firstborn, Omotolani
A fan,

ronkeolubunmy

, posted, "People should stop
watching their movies, they teach fans nothing cos all this shameless actress
doesn't learn from it. If only me in this world infact they will not sell (sic)
The posts are
endless. So seems Mide's silence. She has refused to picks calls made to her
phone. No response to text messages either and any 'friend' of her husband,
Afeez Owo, has been deleted from her BBM.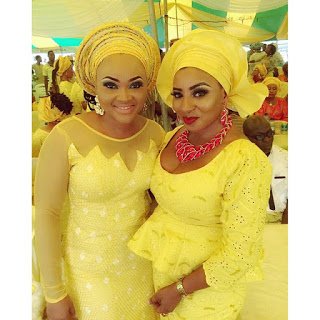 Mide and bestfriend, Mercy Aigbe-Gentry
A very close friend
of Mercy Aigbe-Gentry, her friend has not posted since then except this evening
(Friday) when she reposted Betty Irabor's post on a toast to single mums.
Mercy has refused to
pick my calls too.
Fingers are crossed
and in the words of one of her fans, "we should pray for the family, no matter
what is going on as long the man in question is not a wife beater. They have
been together for yrs and have 2 lovely kids together. It her life like but we
can advise her too."(sic)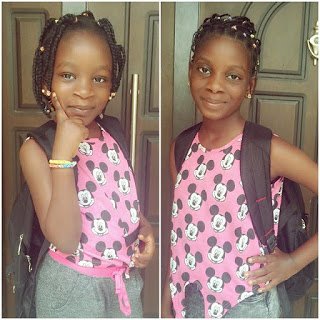 Mide's daughters
Mide, an actress, is
the firstborn of late veteran actress, Funmi Martins. Mide married her mum's
Personal Assistant, Afeez Abiodun and they were married for over 13 years.