Popular media entrepreneur, Mo Abudu, is presently in the eye of the storm.
It was exclusively revealed that the media personality has been lamenting about her loss and pains ever since the libel suit she instituted against her erstwhile friend, Yemisi Wada was thrown out of a Lagos High Court on Friday, July 12.
Yemisi Wada runs a reputable NGO, Havens Children that caters for the poor and physically challenged, while Mo Abudu runs a media-based organisation, EbonyLife TV.
Close sources disclosed that Mo Abudu was warned against instituting a law suit against Yemisi, but she allegedly refused to heed the warning.
She was even reported to have boasted that she would reduce Yemisi to a nonentity for daring to expose her as a fraud.
Mo Abudu was said to have filed the lawsuit against her former friend after she was allegedly released from the custody of the Economic Financial Crimes Commission EFCC having been reportedly arrested and questioned for misappropriation of funds, generated through "Benefit Concert" held in January 2009.

She was said to have demanded for N200million damages over the "libelous" publication against her.
According to Justice Oyekan Abdullahi, who presided over the case, the publication in question made no claims that could constitute defamation; he went further to advise both plaintiff and accused to go and settle their differences as friends.
We gathered that it was an elated Yemisi Wada that took to the social media to celebrate the outcome of the judgement in her favour.
She insisted in her post that she had obtained victory for the children, who never benefited from the supposed shelter that was to be built for them by Mo Abudu, adding that she was delighted that the children lived to see someone stand up and fight for them.
Also, Yemisi Wada was emphatic in her claim that there was never a friendship between her and Mo Abudu.
She also requested that the funds misappropriated by the EbonyLife TV boss should be retrieved and invested in giving the destitute children a befitting shelter.
Mo Abudu also took to her Instagram handle to lament about being backstabbed, "It's not every dog that barks in the market that you answer", she wrote.
Investigation by First Weekly Magazine revealed that the once chummy relationship between Mo Abudu and Yemisi Wada became frosty due to treachery and backstabbing.
It was gathered that Abudu snatched a project owned and nurtured by Wada's NGO.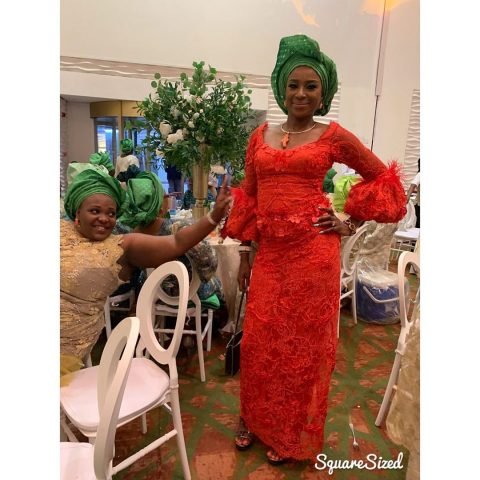 She reportedly hosted "Benefit Concert" to raise money to build shelter for the destitute in Lagos.
The concert was said to have yielded hundreds of millions in naira, and it was revealed that the Lagos State Government, under former governor Babatunde Fashola, pumped heavy resources into the project as well.
It was however, revealed that Mo Abudu ended up building the proposed shelters in the sky.
The funds were alleged to have found their ways into her personal pockets.
Sources stated that Mo Abudu ignored the advice of those who told her to put the funds into the purpose for which they were proposed for.
We were informed that angry at this display of disregard for accountability and integrity on Mo Abudu's part, Yemisi filed a petition to the EFCC, inviting the anti-graft body to investigate the matter.
Consequently, Mo Abudu was said to have been invited, questioned and detained for a couple of days, and she was said to have filed a lawsuit against Yemisi Wada after her release.
Sources also disclosed that Mo Abudu once had an affair with the controversial former Minister of Aviation, Mr. Femi Fani-Kayode, who was formerly married to Yemisi Wada.
We gathered that this never went well with their mutual friends, who frowned at this act of betrayal.
The bickering between the two women was said to be so messy that even Fani-Kayode confided in some people that he wondered why his former wife would not get over his affair with Mo Abudu since she has since re-married.
SOURCE: FIRSTWEEKLY MAGAZINE