Married to his long-term partner Dolapo, Nigerian rapper and businessman, Lanre Dabiri aka eLDee has disclosed that he and his wife had always been mistaken for siblings.
Sharing a photo of the couple and their first daughter, Temi, the musician, who is based in Atlanta, U.S.A had many fans and followers paying compliments and commenting they look alike.
Also joining in the fun, eLDee said, "They thought we were siblings on the university campus."
Still teasing his wife on Instagram, he went further to say, "That's how conceited @dollylabelle is, she had to marry someone that looks just like her."
Obviously, Mr. and Mrs. Dabiri is one lovely item.
In one of their interviews, the couple opened up on the secrets of their almost nine-year-old union. Asked if they both have access to each other's phones, social media accounts and eLDee said, "There is nothing to hide. She knows my passwords, I know hers too but we do not feel the need to check up on one another. We have been together for 19 years and not once have we hidden our phones from each other.
Dolapo said, "It's a non-issue. We respect each other's privacy, but there's never been anything to hide.
But then, a female musician, Mocheddah tweeted a nude picture at eLDee sometimes back?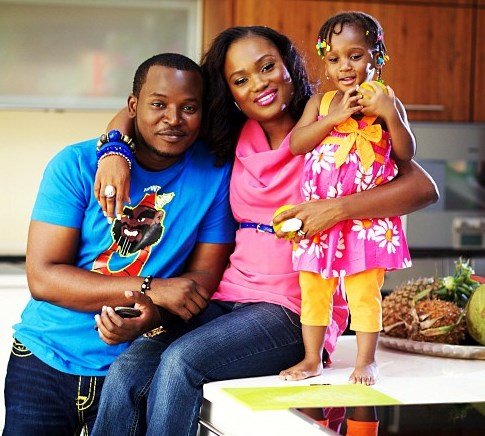 Dolapo was quick to say, "Celebrities are easy targets for scandals. I know eLDee and a nude picture is not something that would get him excited. If it had been a nude microphone, perhaps I would have been worried."
Educating couples on why marriages fail, eLDee said, "Sometimes people don't understand the simple rules of matrimony. What a man wants the most in a relationship is to be respected, and what a woman wants the most is to be loved. If there is a swing in the balance of those two things, the relationship is unlikely to survive. Celebrities must leave that persona outside of their home. Either spouse who earns more must honour the love and respect balance if they want their relationship to survive."