Even if the father, embattled Senator Dino Melaye isn't in a celebratory mood currently, his babymama, Bisi Ibidapo-Obe is set to do so.
The Nollywood actress, who was impregnated by the lawmaker seven years ago has been making much ado about her daughter, Destiny Okiki Oluwajomiloju Dino-Melaye's seventh birthday.
The single mother of one also known as Bisi Omologbalogba made sure her only child had fun last week.
The elated mother shared her daughter's pictures and videos on Instagram with a caption:
"HAPPY 7th Birthday to my beautiful daughter,May the divine light of God always shine on you wherever you may go,My beloved daughter on your birthday,I pray that the Heavens bless you with the most important thing in this world true happiness, May the Lord bless you with prosperity and long life,May your heart and soul always know happiness. 🎂🎂🎂🎂💕💕💕💕💕💕💕💕💕💕💕💋💋💋💋💋💋"
Already, she has been receiving a handful of congratulatory messages.
Recall that the controversial senator had a running battle with the actress seven years ago when she claimed he impregnated her and didn't want to accept paternity.
Seems the embattled Senator has not accepted the daughter yet.
Not many will forget the drama that trailed the pregnancy of her first baby, which was for controversial senator, Dino Melaye.
Even her friend, Lola Alao who is also an actress, joined forces with Dino to deny the pregnancy.
Despite that, Bisi had the baby, her first and still only child, and had a big christening ceremony at her Magodo home.
Though Dino refused the paternity of the baby and demanded to have a DNA test to ascertain Bisi's claims, the actress stood her grounds and said he is the father of her baby.
Okiki, who looks very much like her father, has been in her mum's custody but the mum obviously maintans her stance that the former Kogi West Senator is the father of her child.
Despite that, Bisi had the baby, her first and still only child, and had a big christening ceremony at her Magodo home.
Bisi would tell anyone who cared to listen that she doesn't regret being a single mum. With the support of friends and family members especially her parents, she disclosed in some interviews that she had a smooth transition into motherhood.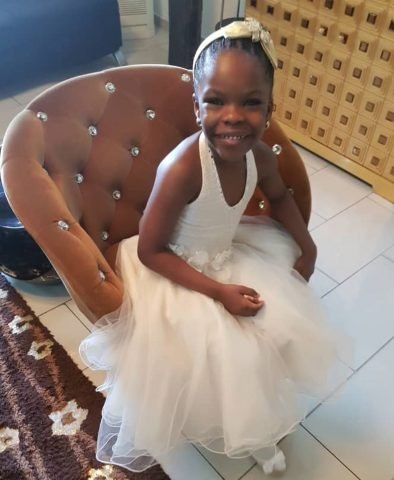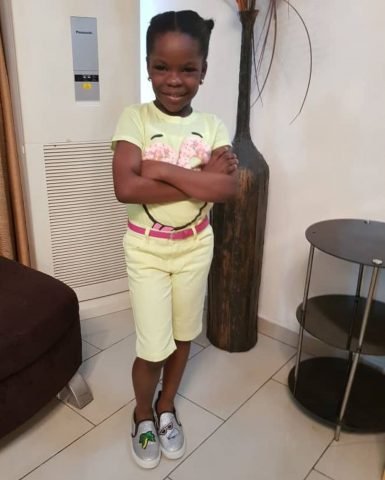 She told Kemi Ashefon in an interview, "It is exciting! It is an experience I pray every woman goes through. Luckily for me, I had my parents and family members who stood by me when I was pregnant. Also, I had my friends who supported me despite what went down in the media on who impregnated me. God was with me. In fact, I had a wonderful time and never suffered any illness. I was strong and still going about my other businesses. Everyone stood by me and there was no time to go into depression. When the baby came, it was a hitch-free birth and we christened her Destiny Oluwajomiloju Dino-Melaye. I don't want to talk about that issue now. I just want to savour all that motherhood has brought my way."
Well, the father, who lost his senatorial seat to Senator Smart Adeyemi at the re-run polls on Saturday, is heading for the tribunal and would definitely have time to celebrate with Destiny, Bisi's daughter.
SOURCE: OPERANews