Davido, on Sunday, took to Twitter and Instagram to apologise for the body-shaming comments he made about a female lawyer.
The 26-year-old singer made the apology via Instagram.
In a lengthy post, he wrote:
"As you know I am a father of 2 beautiful girls, a brother to 2 beautiful ladies, a boyfriend to one beautiful lady and son to the most beautiful woman to ever live.
"I have them amongst millions of people all over the world watching me and owe them the very best at all times.
"For my reaction and things said in response, I apologise. I let my anger get the better of me and it was wrong. Everyone that knows me knows of my love and respect for women but also my impulsive nature that makes me who I am."
He said in an earlier part of the apology that his uncle's political affiliates have paid him to perform at their campaigns and the performances were strictly business.
Davido later apologised specifically to the affected party, Temi.
Temi, a female lawyer had called out Davido in a post on InstaStories on Saturday.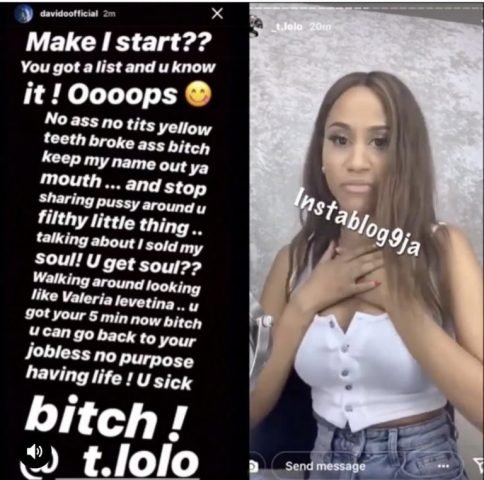 Via her handle, @ T.Lolo, she accused Davido of selling his soul by promoting the Peoples Democratic Party, PDP and its presidential candidate, Atiku Abubakar.
In his response, Davido body-shamed T.Lolo saying she has 'no ass and no tits,' and had yellow teeths, further referring to her by other unsavoury terms.