Just as many Nigerians are rejoicing over the arrival of President Muhammadu Buhari, who had been on a medical leave in London, his daughter, Zarah Buhari-Indimi has a word for her father's enemies, who want him dead.
In her shout-out to her father on Instagram some hours ago, Zarah used the word 'eliminate' to describe the act of some people who wanted her father dead!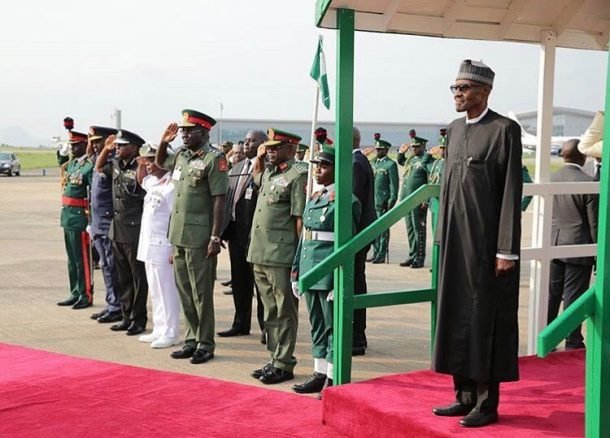 The President, who spent 103 days in London, United Kingdom, was received on arrival by the Vice President Professor Yemi Osinbajo at the Presidential Wing of the Nnamdi Azikiwe International Airport, Abuja, today August 19 2017.
Also elated at her father's arrival, Zarah who is married to billionaire son Ahmed Indimi and both are vacationing in Spain, writes:
"Welcome back Home Daddy❤️ Cheers ? (apple juice) To the strongest man I know.. Alhamdulillah.
Say a prayer for those that want to eliminate him to get their way.. God is watching. I pray that He guides us all onto the straight path. #stillstandingtall #alhamdulillah #pmb #nigeria (sic)