It's indeed a private affair. Since she has been hiding the fact that she is pregnant, she jetted out of the country without any fanfare and it seems she has been joined in the United States by new 'husband' actor, Kola Ajeyemi.
For star actress, Toyin Abraham, July is indeed her month of perfection.
Kemiashefonlovehaven exclusively gathered that the mother-to-be is said to have had a baby shower on Sunday July 14, in the US where she is expected to have her baby.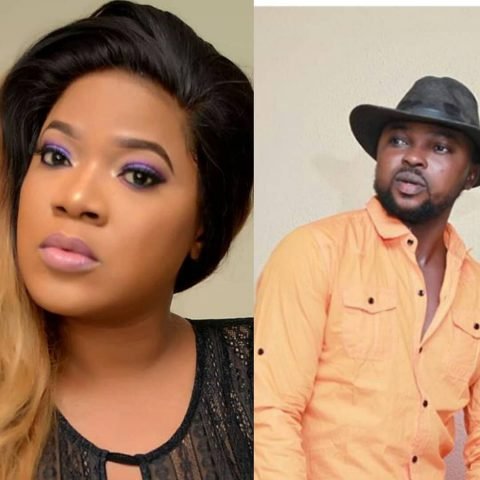 Since she wanted it private, no photos were shared and close friends are keeping mum on the matter.
"Toyin Abraham can never declare or feature she is married to actor Kola because there is a divorce case ongoing between her and estranged husband, Adeniyi Johnson. Publicly acknowledging so would amount to bigamy and that is a criminal offence in Nigeria.
"Also, Kola has denied any affair between them when he spoke negatively about bloggers some weeks ago. The man is confused and not a few believe Toyin isn't proud of her relationship with him.
She's also hiding her pregnancy from the public. Already, Toyin, who is abroad in preparation to have her baby, must have been joined by her husband, who shared a photo of being at the airport a few days ago," a source told Kemi Ashefon.
Recall that the 35-year-old actress went into an ill-advised relationship with movie producer and suspected thief, Seun Egbegbe, after her marriage crashed.
Kola, her current man after the Lagos lawyer she dated allegedly dumped her, had taken to social media to write that he was not in any affair with anyone!
Recall that Kemiashefonlovehaven published exclusively some months ago that Toyin Abraham has found love again after her broken engagement with a Lagos lawyer.
Anyone conversant with Yoruba movies should be able to recognise actor, Kola Ajeyemi, who is always featuring as a tout in many movies produced in Abeokuta.