British professional boxer, Amir Khan splits from wife, Faryal Makhdoom.
Amir Khan has announced on social media that he and his wife Faryal are "to split"
He also seemingly accuses her of cheating on him with fellow boxer Anthony Joshua.
His wife has responded accusing Amir Khan of cheating: "I think he just needs some attention because boxing hasn't been going well."
Anthony Joshua has denied any relationship, saying he has "never even met" Faryal Makhdoom Khan.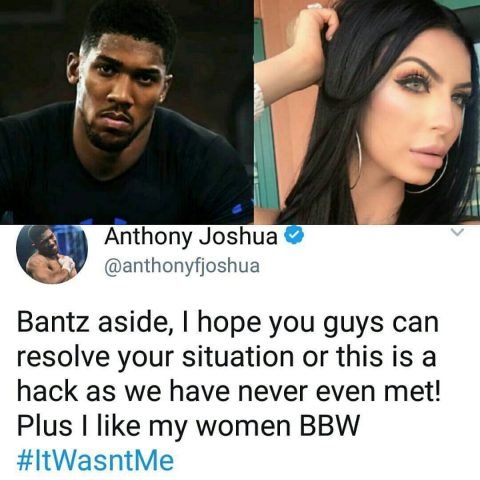 the 31-year-old British boxer married Pakistani-American Faryal Makhdoom in an elaborate ceremony in 2013.
Faryal, who has a make-up business, has had a difficult relationship with her in-laws in the past, saying they called her "very fake".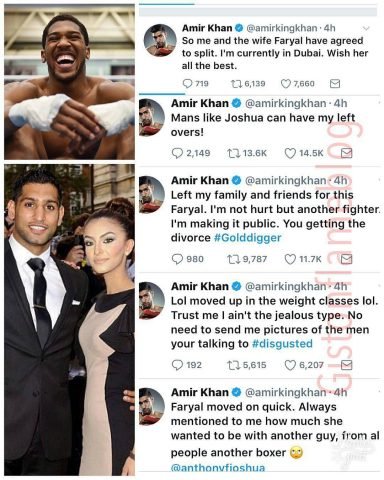 The couple has a three-year-old daughter, Lamaisah, who was born in 2014.
She's now deleted most of her tweets about Amir Khan.