For the huge congregation of the Living Faith Church aka Winners Chapel, it was shouts of thanksgiving at the church on Friday.
The founder, Bishop David Oyedepo, who clocked 63 on September 28 held every congregant in awe as he narrated how God averted a 'potential plane crash' while travelling by air on Friday.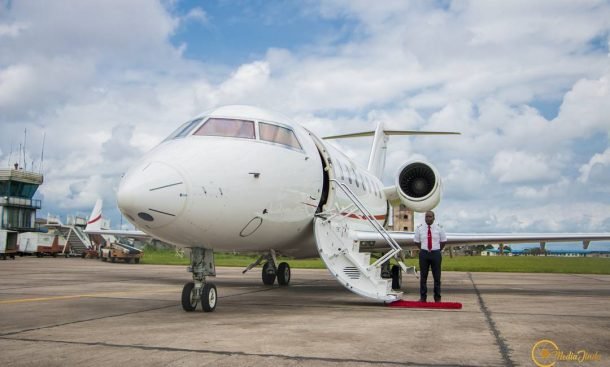 Oyedepo shared the testimony at the 'Breakthrough Service' which marked the end of the church's three-day prayer and fasting programme for the month of October.
Speaking from a live broadcast held at the church's headquarters in Ota, Ogun State and streamed to all the zonal centres of the church in Ota and Lagos, Oyedepo gave thanks to God as he requested worshippers to sing , " Almighty God, All Powerful God, You are worthy to receive all our praise. You reign forever more."
Oyedepo told the congregation that the aircraft plunged into crisis mid-air, but "God took control and landed the plane."
He said: "There was a mid-air crisis, there was serious turbulence, but there was no apprehension. Jesus took control. He landed the plane safely. And we were just celebrating the faithfulness of God."
Also speaking at the service was the Vice President of the commission, Bishop David Abioye, who gave thanks that the shouts of Halleluya were not that of mourning.
"We are not shouting and wailing about our father who the devil tried to cut down. The devil wants to strike the shepherd so that the flock will scatter but God said no," Abioye said.
The Winners Church has embarked on massive evangelism since the year begun and just concluded the 'Pray, Go, Bring and Nurture ' Prophetic Agenda which witnessed seven-week morning and evening raids (prayers/evangelism) in all church branches worldwide.
Quoting copiously from 2 Corinthians 1 verse 8, Oyedepo, who preached vehemently on the 'Weapons of Vengeance' before telling worshippers his near-death experience, declared God averted death in his life and that of those he was travelling with.
There is going to be a Thanksgiving Service in Canaanland Ota, Ogun State on Sunday, October 8, 2017.