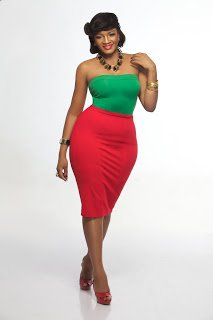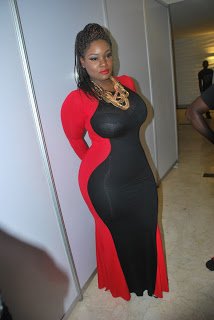 If this is sounding vain, kindly forgive me. I can't help but write this.
I also want bigger butt.
wikiHow explains how to get bigger butts:
1.Change your walk.
Imitate the way runway models walk. Imagine there's a straight line running on
the ground ahead of you, and it's located exactly beneath your belly button, in
the center between your two feet. When you take a step, move your foot toward
the center of your body, putting it down on this imaginary line. Then put your
other foot down on that line, directly in front of your first foot.
2.Pick the right pants. The right pair of jeans can seemingly transform your butt,
making it appear round and perky. Consider the following next time you buy a
pair of jeans:
Keep the fit
tight. Skinny jeans or jeggings are ideal for showing off your butt. If
you are not quite comfortable with that, try bootcut or regular jeans with
a fitted rear.
Look at pocket
placement. Small, high back pockets will make your butt appear larger.
Additionally, pockets with embellishments such as sequins, stitching, or
colored thread can add more interest and "direct traffic" (or
draw the eye) to your rear. Avoid jeans with big pockets or no pockets at
all.
Try high-waisted
jeans — the top of the pants should fit around the slimmest part of your
waist, making it look small and your butt appear bigger.
Wearing low-rise
jeans (that hit at the widest part of your hips) with a fitted shirt can
also give the illusion of a bigger rear.
Avoid dark wash
jeans, which will make your legs and rear look smaller (especially if
you're wearing a light-colored top). Instead, try white, pastel, or light
blue jeans.
You can actually make
your butt rounder and larger by strengthening the muscles in it, known as your
glutes. The ultimate butt expanding exercise is the full squat. Stand erect
with your feet about shoulder width apart and your arms extended in front of
you. Bend your knees to a ninety degree angle with your back straight, then
rise back up. Do 3 sets of 20 repetitions.
4. Cinch
up your waist.
Emphasizing a small waist will make your bottom look bigger by proportion.
Whether your tummy is tiny or not, try these tips to trick the eye:
Wear a belt over
your waist. Find a medium to large width belt, and tie it around the
tiniest part of your waist, over whatever shirt you're wearing. (This
looks best over button-down shirts, sweaters, or loose blouses.) For extra
emphasis, try using a dark-colored belt over a light shirt.
Try a girdle. If
you have a little more girth than you'd like around your middle, try a
girdle. It should push the excess from your tummy down around your hips
and butt.