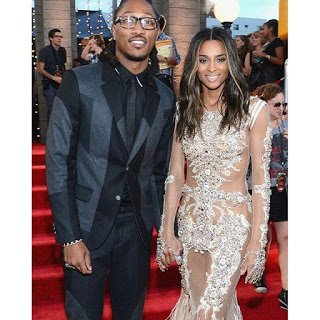 Ciara and rapper Future
American
singer, songwriter, dancer, actress and fashion model,
Ciara

,
has lost out on the sole custody of one-year-old baby Future.
She
got shot down in a big way in custody court Monday.
TMZ
sources connected to the former couple say Ciara showed up in court asking for
sole custody of their 1-year-old son, baby Future. She claimed

Future

was a bad parent who was not present in
the child's life. She and her lawyer were said to have also trash talked Future
to the judge, saying he was a bad person.
For
his part, Future showed up and asked for joint custody, and the judge was
squarely on his side, rejecting her arguments.
California
courts favour joint custody, so the decision was in line with the law.
Ciara
and Future, rapper, were engaged in October 2013 and their son, Future Zahir
Wilburn was born May 19, 2014. They called off the engagement in August 2014.

However, Ciara has also dated rappers, Bow Wow and 50 Cent,
as well as NBA player Amar'e Stoudemire.

She is engaged
to Seattle Seahawks quarterback Russell
Wilson. They began dating in early 2015 and announced their
engagement on March 11, 2016.