Former Most Beautiful Girl in Nigeria, Anna Banner has deactivated her Instagram account hours after she shared a loved up photo with her baby daddy, Flavour.
The former model, earlier on Sunday shared the photo of Flavour carrying her at beach.
Banner however, deactivated her Instagram account which has over 274k followers, shortly after she shared the photo.
A quick check revealed that the photo Anna Banner shared was an old one as Flavour was spotted in same beach shorts at same beach in August 2019.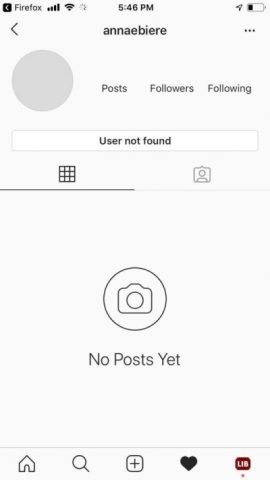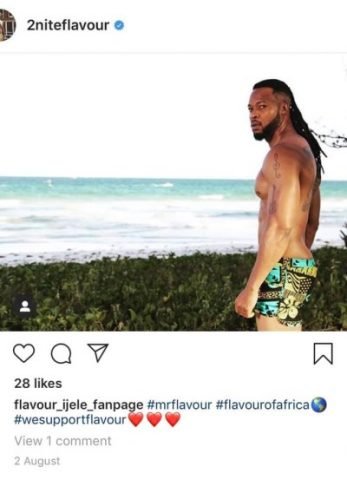 Anna Banner Former beauty queen, Anna Banner, not only attained stardom when she won in the Most Beautiful Girl competition in Nigeria some years back, but becoming singer, Flavour's babymama added to her popularity.
And as much as she said she never used her pregnancy to 'hook' the singer, Anna also said she was still in love with Flavour, even if he has yet to marry her after having a child for him.
She had disclosed in 2016 during an interview with Stella Dimkorkus that she was done with Flavour and moving on
"I couldn't have purposely got pregnant because I wanted to hook a star. I was already a star too. I wasn't looking for fame; I was even running away from fame. But I got pregnant for somebody I really loved. It wasn't planned. It was my mistake but I wouldn't call my child a mistake. I was careless. But I thank God it happened with a man who I loved and who didn't turn his back on me.
"When you love someone, it is hard to fall out. You cannot fall in love today and fall out of love tomorrow. Love is strong. Before you tell somebody you love him, you have to be sure. Flavour was the first man I fell in love with. I still love him as the beautiful soul he has and as the father of my child. I don't know what the future holds but we are just taking things one step at a time."
She got pregnant after she featured in Flavour's Golibe video but Anna said her relationship with the singer had nothing to do with the video.
"Some people have got it twisted. It wasn't because of the video that I had a child for him. We didn't start dating because of the video either. It just happened and it happened."
And as Flavour has another baby mama, Sandra Okagbue, and who he has yet to tie the knots with either, Anna said she is not jealous of the other woman in his life.
"Why should I be jealous? We are all humans but what will be will be. If you get jealous today, where will it lead you to? All I want is for my child to be happy."