Lawyer turned actress, Kemi Afolabi's birthday was on April 28. As expected, many of her fans, friends, followers on social media and colleagues took to her timelines and congratulated her on another year.
The always-bubbly actress responded and started re-posting some of her shout-outs by friends.
Then, an unusual post popped up:
"We argued, the media and fans exaggerated it…but at the end of the day we are still one big family (Nollywood) Am sincerely sorry for putting you through my overdose, and I take back my words!Happy birthday to you Kemi Afolabi. Wishing you an unforgettable day of joy." (sic)

The sender was Seyi Ariyo aka She baby.
Remember her and what transpired between her and Kemi Afolabi last year April?
Well, Kemi Afolabi was paid to be on location for a movie by She baby. Kemi came late, retired to a hotel after production, She baby was upset, refused to pay hotel bill, claiming if Kemi had arrived early, there would not have been reason to put up in a hotel. Kemi paid but held on to the costumes used and threatened not to return them until She baby refunds her hotel bill.
She baby took to Instagram, called Kemi unprintable names. Kemi responded in a decent manner by issuing a press statement to state her side of the story and made everyone know that Saheed Balogun had refunded her money and she had given the clothes through him to She baby.
Of course, the media went agog with all that happened and in the midst of the storm, actor Odunlade Adekola's name came up as the reason for the cat fight between the pretty actresses who are married!
Odunlade threatened (in an interview) to sue the ladies for dragging him into whatever transpired between them and claimed not to know She baby.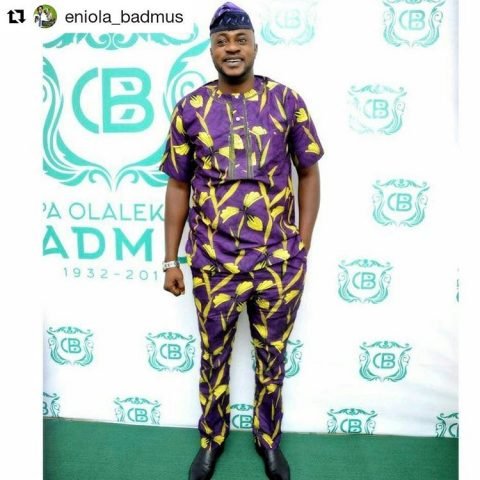 It's over a year now and She baby must have realized her folly. She apologized to Kemi Afolabi in the birthday post and also thanked actor Yomi Fabiyi saying, "You are truly the inspiration behind this. Respect! big family regardless." (sic)
Did Kemi respond to She baby's appeal on her birthday?
"GBU @shebabysugar we're cool! luv always," (sic) Kemi reacted and wrote on She baby's post.
An excited She baby quickly chipped in:
" Acknowledging your big heart. Your coolness in this regards is worthy of emulation too. We'll always be one big family regardless." (sic)
A good move. Recall two weeks ago actresses Kate Henshaw and Stella Damasus settled their age-long rift on Stella's birthday.