For the Nollywood couple, Charles Billion and his beautiful wife, Mimi Orjiekwe, Sunday August 20 was slated for the baptism of their baby, Jasmine.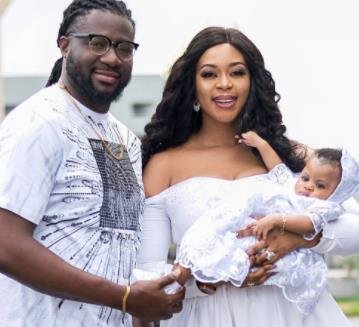 The couple welcomed Jasmine on April 3, 2017. Looking regal and beautiful, Mimi shares photos of the event including that of her pretty mum.
Present were her friend, actresses, Peggy Ovirie and Moyo Lawal.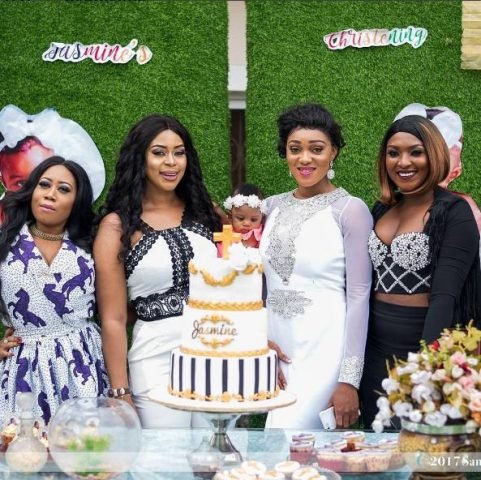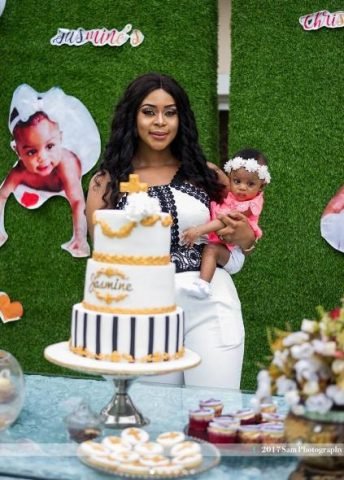 Charles Billion had after Mimi's baby cleared the air on rumour making the rounds that he was not the father of the baby—the couple were assumed to have separated.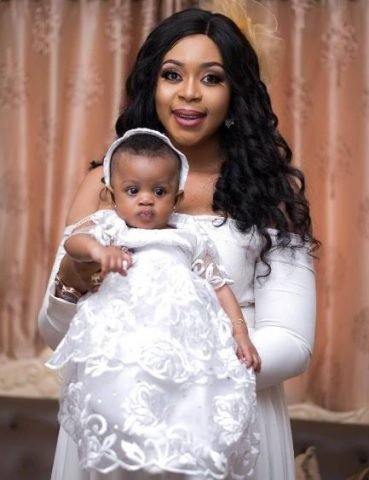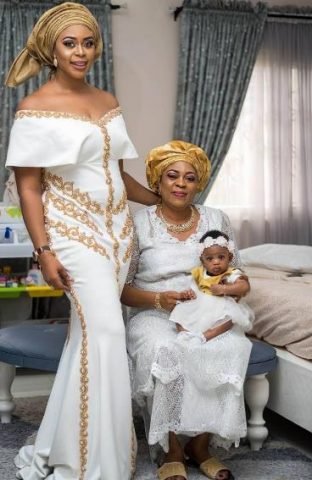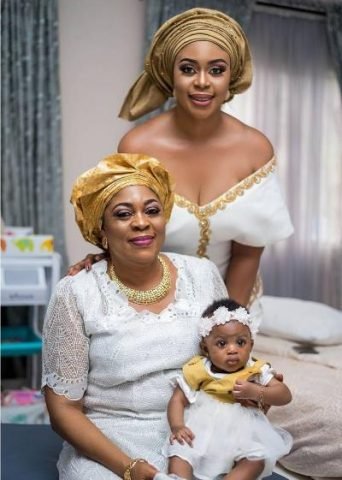 But he corrected, "We are fine, we are good. We are still married. I saw the reports online that we have parted ways. I don't know where that came out from. People quarrel, people settle but when they say we parted ways, I don't know where that came from. I saw that online. We are together. She lives in my house in Lagos. I don't know why people come out to say we have parted ways. We live together."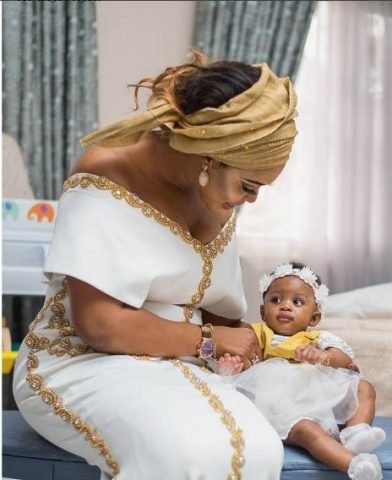 How does he feel now that he is a dad?
He said, ""Trust me, that is what every young man looks out for. It is a blessing from God."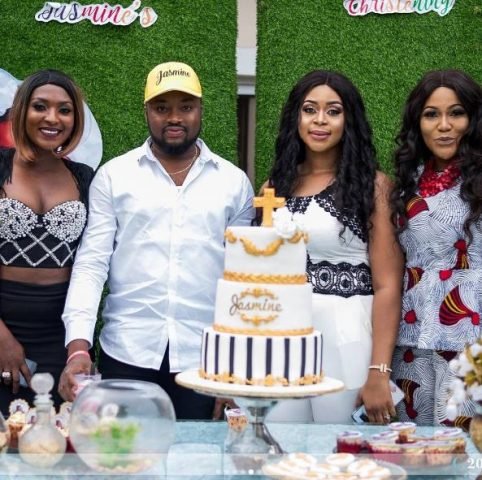 Congrats to the couple.