The Nollywood Yoruba actor, Mustapha Sholagbade aka Lollyboy is now married.
Kemiashefonlovehaven reports he got married on Saturday August 12 in Oshogbo, Osun State.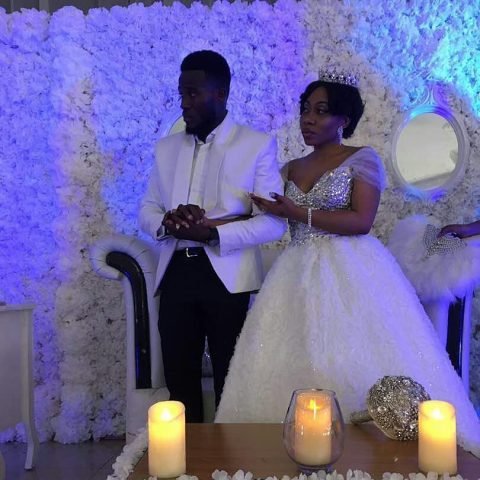 The wedding, which was witnessed by friends, colleagues and well-wishers, is the first for the actor who has a one-year-old son, Yasir, from make-up artist/actress, Dewunmi Fatai.
The affair with babymama Dewunmi went sour, and they separated. According to Mustapha, he was not only tired of the relationship; his babymama was always raining curses on him and his mother!


He also alleged she left with the baby when he was just 41 days old.
He said among other things, "At a time, I told her to stop posting the photos of my son on social media or parties and her response was what is my business with that, she said she can take my son to her own boyfriend's house! I was shocked but it is normal. It's just that it is too early to start doing such when our child is not even up to 6 months."
Dewunmi went away with the baby but she later engaged him in an online spat to the extent of calling him a thief!
She later denied saying this.
Lollyboy is happily married now and in a video shared online, the actor praised a chieftain of the National union of road Transport Workers, Musiliu Akinsanya aka MC Oluomo for funding his wedding.
On his Instagram page, the actor shared a photo of self and wife and captioned it as:
"An eternal thanks to Almighty Allah for all the blessings bestowed on me through my most cherished ones and also from my parents (The Sholagbades and The Olaniyis) to my friends, my god fathers, my spiritual fathers, my bosses, my colleagues, my well wishers and my fans. I can't thank you all enough, heaven will blessed y'all for me.I am humbled and grateful.
With love
Mr&Mrs Sholagbade."
Congratulations to the couple.