They are famous, so were their marriages.
Their marriages attracted much attention and until it crashed, many wanted a union like theirs.
But these celebrity marriages not only crashed, they also left sour taste in the mouths of parties involved. The bitterness, the hatred and acrimony attached to the separations and eventual divorce(s) have signaled it's a journey of no return.
Which marriages are these?
1. Tonto Dikeh and Olakunle Churchill:
They made headlines from when they made their marriage public on August 29, 2015. Though not a white wedding, the traditional ceremony that joined the Nollywood actress with Olakunle Churchill together was annulled in June 2017 when the Dikeh's family returned the bride price to the Oladunni Churchill's.
The drama that trailed the separation of this couple remains uncountable—from disclosing personal details of each other, then the name-callings (Tonto Dikeh alleged her mother-in-law of witchcraft. She also claimed she paid her own bride price and even labeled her ex a 'Yahoo' boy.
Then, Tonto called out Churchill and his family for attacking her spiritually and sending swarms of flies to her and her son! Recall also she wept in a video that her son was sent out of school for nonpayment of school fees!
Already, Tonto and Churchill have been seen with different partners—Churchill alleged to be dating an actress, and even showcased another model based abroad. On Tonto's part, she hobnobs with Instagram big boys and even picked Instagram's drag queen, Bobrisky as her best friend. As a matter of fact, the final straw that broke the camel's back between the estranged couple was when Tonto labeled her ex a 40-seconds man! There is no hope of reconciliation.
2. Mercy Aigbe and Lanre Gentry: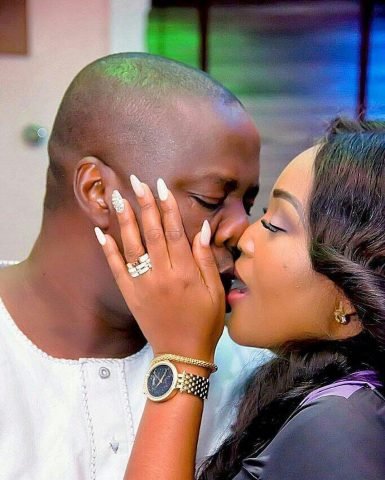 It would be foolhardy to think that Mercy Aigbe would return to her marriage (her second). To her, the seven years she was with businessman/hotelier Lanre Gentry, have become a closed chapter. The case of domestic violence which the Lagos State Ministry of Women Affairs charged her husband with in 2017, hasn't reached a conclusive end.
Though the duo have avoided unnecessary drama on social media, they still manage to send birthday shout outs to each other when occasion arises.
Now living large in her new mansion in Lagos, many of her fans and followers doubt if pretty Mercy Aigbe can remarry after her failed second marriage.
Her answer in an interview, "Honestly, I have no such plans. I am not fully divorced, and I don't know what is going to happen tomorrow. Never say never. I have put everything in God's hands. If God says I will go back to my husband, it is fine. If God says I am okay like this, then it's fine too. Let God take absolute control of everything but there's no plan of ever settling with someone else."
3. Ooni and Wuraola: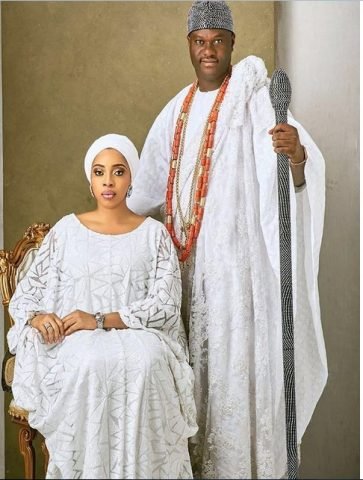 The marriage between the Ooni of Ife, Oba Adeyeye Enitan Ogunwusi and Queen Zaynab (her new name) is one that shook the foundations of the ancient palace of the sleepy town of Ile-Ife.
First, the marriage, before it was consummated elicited many reactions on social media as many believed Oloori Wuraola (as she was referred to in the palace) was married to a Lebanese businessman in Dubai with three kids.
In the same vein, the monarch, who had also divorced his first wife, Adebukola nee Bombata, after the coronation and ascension to the throne, was not permitted by tradition to have a new wife who is a single mum. In fact, many likely candidates who would have replaced the former queen, who is now based abroad, failed because they had kids outside wedlock.
By the time the palace and kingmakers accepted Wuraola and went to Benin on March 12, 2016to ask for her hands in marriage, all negative stories and reports diminished.
All went smoothly until the 17th month of marriage when rumours of a crash emerged. Olori Wuraola was allegedly accused of many unpublishable things and lack of commitment to her marital vows.
The Ooni of Ife, Oba Adeyeye Enitan Ogunwusi, promptly dismissed the 'fake news.'
However, weeks of rumours, denials, and sensational writings on the royal union between the revered Ooni of Ife, Oba Enitan Adeyeye Ogunwusi and his beautiful wife, Olori Wuraola were laid to rest on August 30, 2017 when the estranged wife of the Ooni opened up and said she was done with the marriage.
She put paid to the fact that the royal marriage not only crashed but that she has changed to her maiden name—Otiti-Obanor.
Any hope of reconciliation? No. The Ooni, who is entitled to many wives, has remarried a younger wife—Queen Naomi. Lest you forget, the customary bride price paid by the revered monarch has been returned fully from the elders of Queen Zynab's Family in Benin City, Nigeria. That is the seal on their divorce.
4. Yvonne Jegede
She seems not interested in the union again. Neither is her estranged husband, Abounce Fawole ready to accept her back.
For Nollywood actress, Yvonne Jegede, her life marital nose-dived when her pregnancy was three months.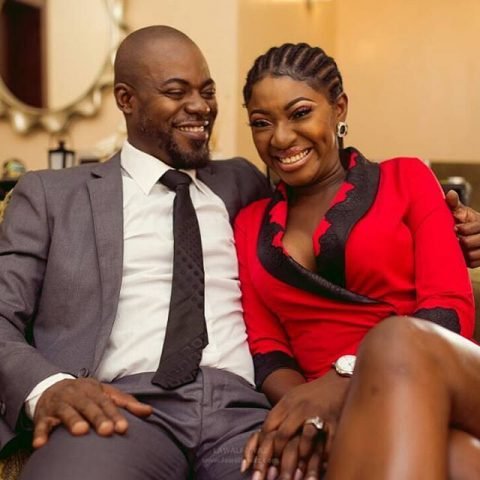 Formerly married to Bukky Fawole's son, Abounce, unconfirmed reports had it that the paternity of the baby Xavier was the cause of the marital brouhaha. Even Yvonne said in an interview, "We started having issues before the birth of Xavier. I think I was about two to three months pregnant when the issues came. Immediately the 'issues' came, there was never a dull moment, it just kept going up and up and it got worse and it got worse and today here we are.."
She dedicated her baby Xavier at three months but the husband was absent at the ceremony.
Erasing any thought of reconciliation, Yvonne, who is now a single mum flaunts her marital status on Instagram. She also revealed on the state of the union: "Right now, we are not living together, and we are not living as husband and wife, we are not husband and wife anymore and I would say a mutual agreement to go our separate ways. It didn't work out, it wasn't working out."
The couple met 15 years ago on the set of Tade Ogidan's popular drama serial, 'Behind the Seige'.
Abounce married Yvonne in 2017 at a simple but classy wedding ceremony in Lagos.
5.Muma Gee and Prince Eke
These two celebrities are blessed with three children.

For music act, Gift Uwame aka Muma Gee, her union with Nollywood actor cum producer, Prince Eke, is finally over and no sign of a comeback.
From infidelity, to battery and serial polygamy, Muma Gee seems relieved of her old marriage. The couple got married on December 20, 2011. That was their traditional wedding. Then, a church wedding came up on December 23, 2011.
There was no civil wedding.
Why? Muma Gee later revealed that she knew the union would not last long, hence, the need to evade the court! Well, the couple endured till their sixth wedding anniversary and separated amidst accusations of infidelity and abandonment.
Both of them took to social media to state their sides of the story and washed dirty linen in public. But they are now single parents and since 2016, they have decided not to reconcile.