The lawmaker representing Oyo South Senatorial district at the National Assembly, Dr. Muhammad Kola Balogun has said that the allegation of non-performance against him by Governor Seyi Makinde is not only puerile, but spurious.
Balogun, a former commissioner for Commerce in the State was elected on the platform of the Peoples Democratic Party (PDP) in 2019.
The lawmaker is the younger brother of the current Olubadan of Ibadanland, Oba Mahood Olalekan Balogun.
Findings showed that the lawmaker has been denied the second term ticket in the PDP.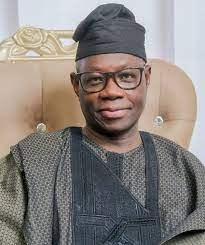 The ticket has been reserved for a former gubernatorial aspirant on the platform of All Progressives Congress (APC) Engineer Joseph Tegbe who dumped the APC and joined the PDP a few weeks ago.
Balogun was denied the ticket due to allegations of non-performance.
But he has disclosed that the allegations against him by the governor are far from the truth. .
Balogun in the statement titled "Real Facts Why Makinde Denied Olubadan's Brother A Second Term Ticket", insisted that Makinde was pressured by some powerful people who were afraid that having a Balogun as the Olubadan and another Balogun as a Senator would be too strong for him to control.
He explained that all the allegations levied against him which made the party deny him the ticket, are not only spurious, but are pure lies from the pit of hell.