This is an amazing work of God.
Mr and Mrs Uche, who are members of the Living Faith Church aka Winners Chapel in London, have every reason to celebrate God's kindness.
They experienced a childless union for 12 years after having five Invtro-Fertilization (IVF)procedures that failed.
Last Sunday at the Church's monthly Thanksgiving/Babies Dedication Service, the quadruplets were brought to church.
According to the pastor of the London church in an Instagram post:
"This testimony is proof that God makes all things perfect in his own time and that the advancement of his Kingdom pays great dividend.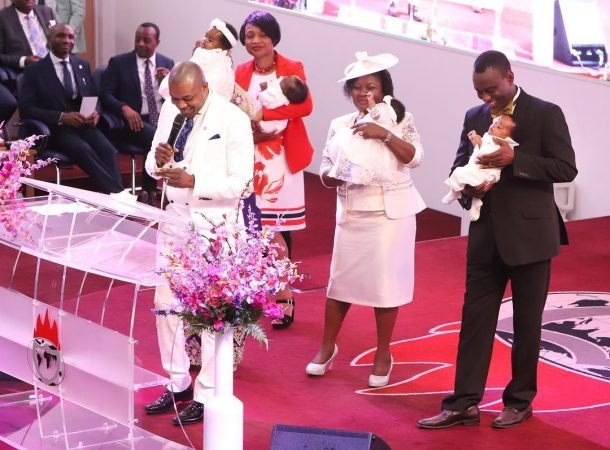 Mr & Mrs Ubah have been trying for a baby for 12 years and had 5 failed IVFs, however the God of Shiloh came down and blessed them with 4 bouncing babies!! Be encouraged, your testimony is up next!!!"