Actress Omotola Ekeinde's daughter, Mimi, who happens to be her birthday mate today,  penned down this emotional tribute to her.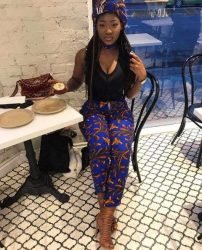 "Whose mama does it better than mine… I'll wait My literal twin and birthday mate! So funny, I always ask you how this happened, but I guess it wasn't planned . I love you soo much, even more than myself honestly. On your birthday, you take out time to make sure that you always fulfill the reason why God put you on this earth. #giveandletgive is a blessing and inspiration to so many people out there. You deserve everything and more, thankyou for being selfless, thankyou for being loving, thankyou for being you. As you turn this new milestone today, the sky is just your starting point. May God, his Favor, Grace and blessings be with you this year. I love you"
Popularly known as the "fashionista" of the house. Meraiah is currently studying in the United States of America.
Meanwhile, Omotola also wrote to her daughter:
"Happy birthday to my twinnie @miiimiii_e
18 and fabulous! Beauty and Brains.
You know I adore you. Have a blast daughter. God has favored you."